Pastor Jamal Bryant Denies Stalking NYC Woman Who Filed Restraining Order, Rep Says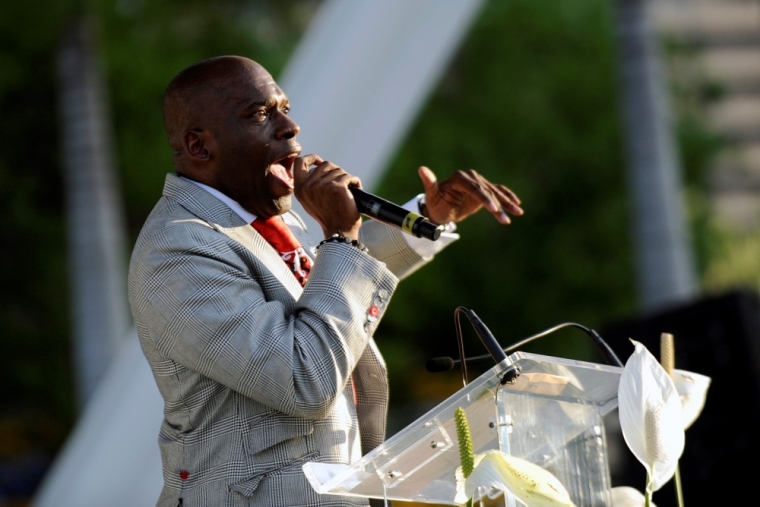 Pastor Jamal Bryant's representatives are refuting accusations that he's been stalking and threatening the life of a New York City woman.
Bryant, the senior pastor of the Empowerment Temple Church in Baltimore, Maryland, has been accused of stalking a woman named Jennifer Wright, who got a temporary restraining order issued on June 15.
Wright, 45, is a personal trainer and mother of two who says she met Bryant on social media over three years ago. However, Bryant, 46, insists he has no knowledge of the mother.
The pair appeared back in court when the order expired on July 20. At the most recent court appearance, a judge placed a gag order on the case which prevents Wright and Bryant from speaking about the matter publicly, representatives from both parties told The Christian Post.
In the documents filed in a family court in Bronx, New York, Wright accuses Bryant of wire tapping her phone, sending people to follow her and attempting to assault her. Nicole Kirby, Bryant's public relations representative, told CP that the megachurch pastor is emphatically denying Wright's claims.
According to Kirby, Bryant and his team were surprised by the claims since he says he doesn't know the woman.
"We woke up one morning and saw this information and wondered what was going on," Kirby said. "This is a case where someone just took it upon themselves and in their dreams is believing that Dr. Bryant has done these things."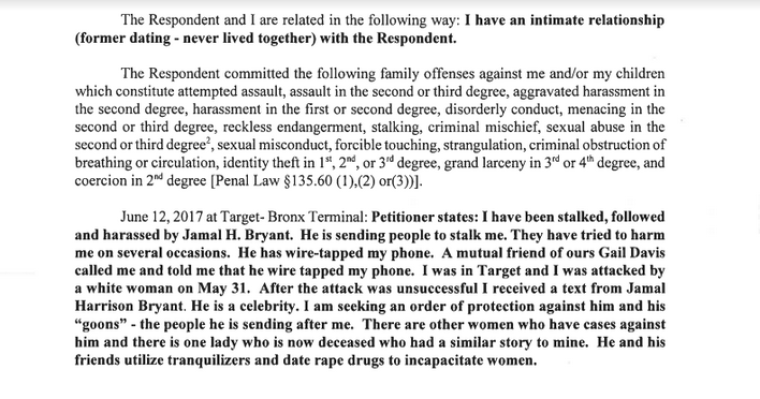 Kirby said that while media outlets have been publishing Wright's court documents, they have not been reaching out to Bryant for his side of the story, which she says is a defamation of his character.
"It is so horrible," Kirby said. "Not only is he a pastor but he is a father."
In New York state, evidence does not have to be presented for a petitioner to file a restraining order against someone. In the case of Bryant, Kirby insisted that a temporary restraining order court document does not mean there is proof of any guilt.
"Unfortunately, in New York where this woman has processed these court documents which have been signed off by a clerk, that puts things in motion and it is up to the defendant to come in and prove that he or she is not guilty," she said. "Unfortunately, that's what Dr. Bryant is having to do."
Aside from leading his megachurch, Bryant was a co-host on the pilot season of the syndicated daytime talk show "Preachers" last year, along with pastors E. Dewey Smith Jr., the senior pastor at The House of Hope churches in Atlanta and Macon, Georgia; John Gray, an associate pastor at Lakewood Church in Houston, Texas; and Orrick Quick, pastor and founder of God Seekers Church in High Point, North Carolina.
This is not the first time Bryant has had to publicly deal with issues in court. Last year, CP reported about unpaid child support in a case filed by Latoya Shawntee Odom, whom he allegedly had a child out of wedlock with. 
Bryant and Wright are due back in court in September.