Rev. Jimmy Evans to Join Board of Mark Driscoll's New Church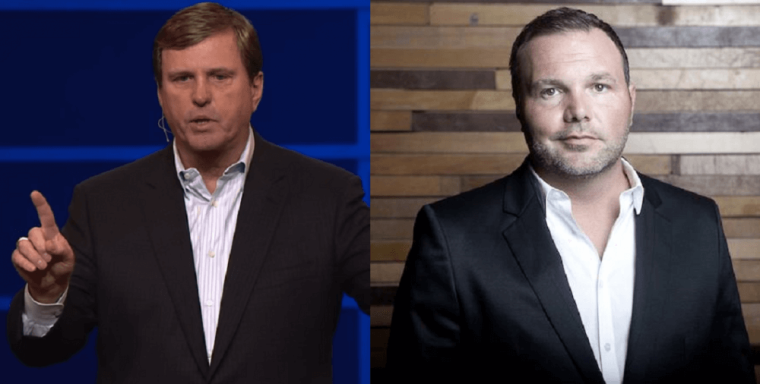 Jimmy Evans, founder and CEO of MarriageToday and senior elder at Trinity Fellowship Church in Amarillo, Texas, has joined the board of the new church being planted by former Mars Hill Pastor Mark Driscoll in Phoenix, Arizona.
Driscoll and his wife, Grace, recently announced that they have begun work on The Trinity Church which is expected to open in the first half of 2016.
Evans revealed to the Amarillo Globe-News that he feels God wants him to help Driscoll's effort.
"Early on in my relationship with Mark I felt the Lord was putting us together," Evans told the publication in a report published Friday. "When Mark asked me to be on his board, I prayed about it and felt the Lord was telling me to do it."
Also on the board of Driscoll's new church plant are Gateway Church Senior Pastor Robert Morris, and Randal Taylor, vice president of television at Dunham+Company.
Lead Pastor of Trinity Fellowship Church Jimmy Witcher said Driscoll and Evans met at a Gateway Church conference shortly after Driscoll's controversial resignation from Mars Hill. Driscoll resigned from the Seattle-based Mars Hill megachurch in October 2014 amid allegations of plagiarism, emotional abusiveness and misogyny which made national headlines.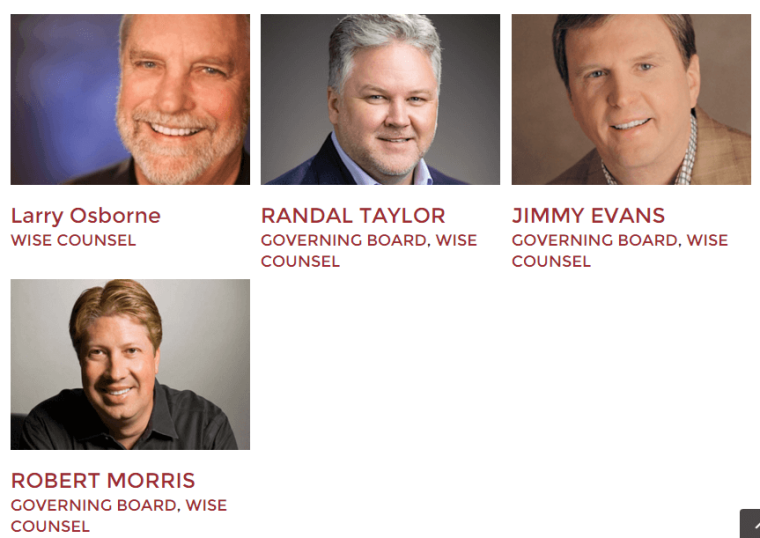 "When I first met Mark, he was very broken and honest about his shortcomings in his previous church," Evans told the Amarillo Globe-News. "I ministered to him a lot about those issues, as did some of my friends. We all see a great heart and tremendous potential in him."
Larry Osborne, a senior pastor at North Coast Church in California and a former board of advisers member to Mars Hill, is listed in the role of "wise counsel" to The Trinity Church along with Taylor, Evans and Morris.
"As far as offering wise counsel, it is just a role of being there to help Mark process issues as they come up," Evans said.
"Related to being on the governing board, we help Mark make the larger decisions related to the direction, finances, governance and legal issues of the church."
In his recent announcement about his new church, Driscoll and his wife agreed that their move to Phoenix has been good.
"We have moved to Phoenix, love it here, healing up, making new friends and excited about this city and the future that God would have us to play in serving the people here along with some other great churches in the valley. And so Lord willing, we are hoping, trusting, praying, planning, and also a little bit worrying about planting a church here in early 2016," Driscoll said.
Grace said she was excited about the new church plant and explained that they had "healthy fear" taking on a new project with her husband who is not as "young as he used to be."
"I'm excited. I'm excited to see people get saved, whoever God saves in this process. I'm excited to be in community with the people of Phoenix," she continued. "I'm just excited to hear you preach. I think the kids are too."
Evans said he's looking forward to seeing how God will work in Driscoll's life in his new chapter.
He said: "It is exciting to see God's redemptive power working in this situation, and I'm humbled to be a part of it."