Pastor John Hagee Clarifies He Did Not Mean to Call Obama 'Anti-Semitic,' but 'Anti-Israel'
Pastor John Hagee Clarifies He Did Not Mean to Call Obama 'Anti-Semitic,' but 'Anti-Israel'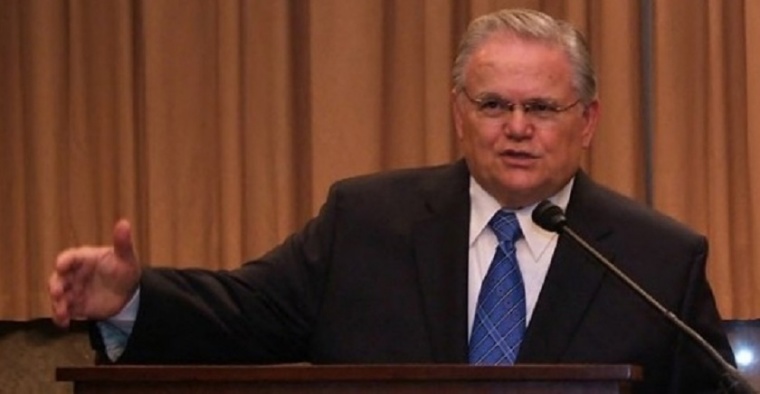 Pastor John Hagee, the founder of Christians United for Israel, has clarified that he did not mean to call President Barack Obama one of the "most anti-semitic presidents" in history, but stands by his assertion that Obama is anti-Israel.
"The prepared text of my remarks before the Zionist Organization of America called President Obama one of the most 'anti-Israel' presidents in U.S. history," Hagee, who is also the senior pastor of Cornerstone Church in San Antonio, said in a statement, referring to his speech on Nov. 23 at the Zionist Organization of America annual dinner in New York.
"During my speech, I inadvertently called him one of the most 'anti-Semitic' presidents in history," he added.
During the event, where the Texas pastor received an award from the ZOA, Hagee spoke about the ongoing nuclear negotiations between America and Iran, and said that Obama "is anxious to accommodate Iran and its nuclear ambitions. The executive branch is in the hands of one of the most anti-Semitic presidents in the history of the United States of America."
The Evangelical pastor further criticized Obama for his lack of support for Israel, and argued that the president has "been trying to break" U.S.-Israel relations "for the past five years."
Haaretz noted that Hagee's initial speech received some criticism from the Anti-Defamation League, which called the "anti-semitic" comments a "serious denigration and distortion of the term."
Hagee has clarified, however, that although he did not mean to use the term, he stands by his criticism of Obama's attitude toward Israel.
"While I regret my misstatement, I stand behind my prepared remarks," The CUFI founder said. "I believe that those of us who love Israel must be aggressive in our criticism thereof."
November's ZOA event was also headlined by Texas Republican Sen. Ted Cruz, who said that Israel is facing major threats to its stability.
"The threats to Israel right now have never been greater, and now is a time when we do not need leaders who simply speak empty words of support for Israel," Cruz said. "We need leaders who will stand and act. Now, more than ever, is a time to strengthen the unshakable alliance and friendship America has with the nation of Israel."
Israel was involved in a military conflict with Palestinian group Hamas over the summer, which led to the deaths of over 2,100 people.
The Obama administration expressed concern for the growing civilian death toll in July, but also said that Israel has the right to defend itself from terror attacks.
"The President underscored the United States' strong condemnation of Hamas' rocket and tunnel attacks against Israel and reaffirmed Israel's right to defend itself," a White House statement read at the time.
"The President also reiterated the United States' serious and growing concern about the rising number of Palestinian civilian deaths and the loss of Israeli lives, as well as the worsening humanitarian situation in Gaza."