Pastor John Hagee Slams Religious People Who Condemn Others as Unfit Before God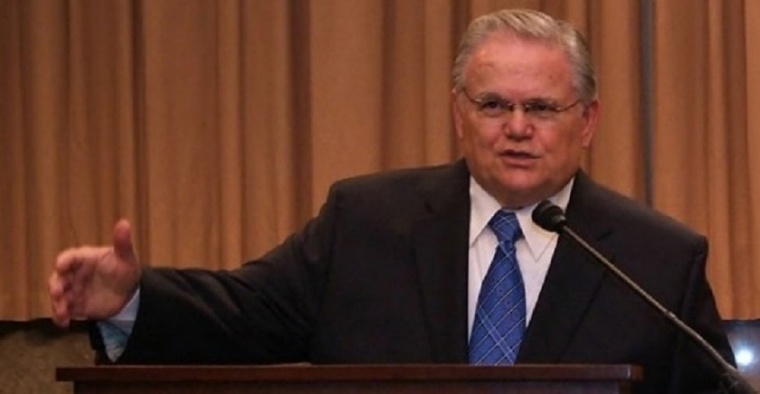 John Hagee, senior pastor of Cornerstone Church in San Antonio, Texas, said in a Facebook post on Monday that there are certain religious people who are quick to condemn others and declare them unfit before God, but argued that it is only the Holy Spirit that can convict.
"What is condemnation? Condemnation is when someone says disapproving things about you, describing your inability to be a certain way or to accomplish certain things," Hagee wrote.
"There are 'religious' people who go around condemning other people, declaring how unfit they are to be used by God or the Church. They do so to hide their own inferiorities and weaknesses," he added.
"Don't let people throw their condemnation on you. It is the Holy Spirit's job to condemn and convict, not anyone else's."
In another sermon posted on his page earlier this week, Hagee warned Christians about the dangers of ignoring the Bible.
"Jesus identified the Bible as the source of spiritual food. When you refuse to read it, you systematically spiritually starve yourself. It's spiritual suicide to not read the Word of God," the pastor said.
He also encouraged believers who are struggling with life to believe that God is greater than the burdens they are carrying.
"Today, take whatever is bothering you and leave it at Jesus' feet. Tell Him your need and then release the burden — whatever is holding you back — just let it go. There is no need to worry or be filled with anxiety about the future. God is in complete control. When you ask for His help, you can rest assured He has already won the battle," he wrote.
Hagee was recently joined by American conservative author and radio personality Glenn Beck, who is a Mormon, on a multi-day American Gospel Celebration in Louisville, Kentucky.
The event, which took place earlier in September, focused on celebrating both Christian beliefs and American pride.
"Beck stands on the front lines of key issues facing America today and speaks boldly about the value of faith and freedom," Hagee said at the time.
"I can think of no one more fitting to join us as we celebrate these two foundational pillars of our nation at the American Gospel Celebration and as we honor those who have sacrificed for us."