Pastor Kong Hee Accused of 'Shortchanging The Faith of Church Members' With Millions Spent on Wife's Pop Star Career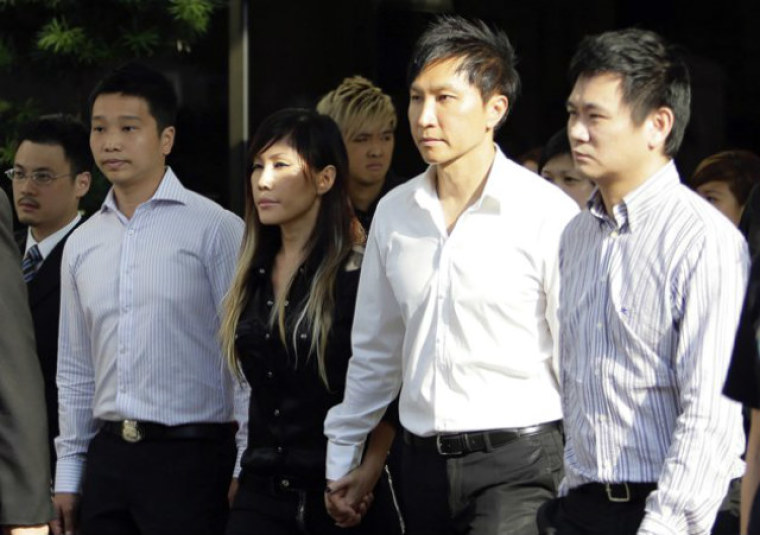 Pastor Kong Hee of City Harvest Church in Singapore has been accused of having "shortchanged the faith of the church members" by the church's former investment manager, regarding the millions spent on his wife's pop-star career, as the high-profile trial resumed on Monday.
Channel News Asia reported that investment manager Chew Eng Han, who is also facing trial, accused Kong of knowing all the time that the 24 million SGD ($19.2 million) taken from the church's funds was used on singer Sun Ho's pop star career. He also said that Ho's CD sales and her position in the music charts were boosted by the money, and that her supposed success in the secular music industry was not real.
Kong, along with Chew, CHC pastor Tan Ye Peng, member Lam Leng Hung, and accountants Serina Wee Gek Yin and Sharon Tan ShaoYuen, could face 10 to 20 years in prison if convicted of having misused the money.
Chew gave an example and stated that in 2009, close to $24,000 was spent on iTunes gift cards to purchase Ho's US single "Fancy Free" – a claim that Kong denied, stating that the money came from private donations and was not meant to boost sales of the single.
"It was a marketing strategy to create momentum for the launch of her single," Kong said.
Last week, Kong insisted that the money spent on Ho's career were necessary for the growth and expansion of the megachurch, saying that his role evolved from that of a "shepherd" to being a "rancher."
"If not for the Crossover, we would be just another neighborhood church. The Crossover Project doubled, tripled our congregation size," the pastor told the court.
Kong founded CHC in 1989, and saw the church grow to a 33,000 membership in 2010, but that number dropped to 18,192 following the start of investigations and the trial.
Chew said, however, that Ho's fan base is smaller than Kong claims that it is, and that the pastor incorrectly told members of the CHC congregation that Ho had been given a special commemorative series of stamps by organizations in China.
"I'll submit to you that you consciously kept all relevant information away from me so that you could continue to use me to help you do whatever was necessary to help arrange the necessary funding," Chew told Kong.
Ho has not been charged herself with misusing church money, but has stood by her husband's side and said that she would take the stand as a witness.