Pastor Kong Hee Insists Millions Spent on Wife's Pop Star Career Were Necessary For Church Growth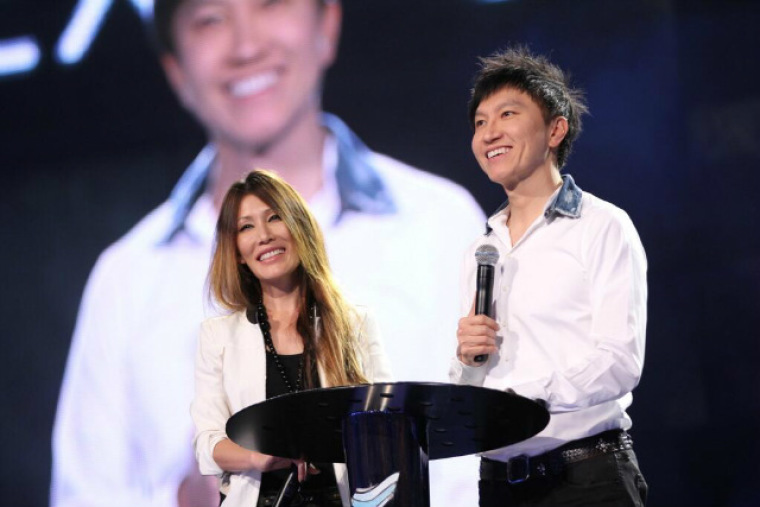 Embattled pastor Kong Hee of City Harvest Church in Singapore has insisted before court that the millions spent on his wife Sun Ho's pop star career were necessary for the growth and expansion of the megachurch, explaining that his role evolved from that of a "shepherd" to being a "rancher."
"If not for the Crossover, we would be just another neighborhood church. The Crossover Project doubled, tripled our congregation size," he told the court, according to Channel News Asia.
Kong's trial continued on Monday, where he and five other City Harvest employees are being accused of misusing 24 million SGD ($19.2 million) in donated money to fund the career of Ho.
The pastor, who founded CHC in 1989, saw the church grow to having a 33,000 membership in 2010, but that number has reportedly fallen to 18,192 following the start of investigations and the trial.
Kong reportedly spent most of his time in 2008 and 2009 out of Singapore and said that he trusted members of the church board, including the church's lawyers and auditors to flag any issues that arose.
"He (Kong) will not seek to distance himself from the transactions which have taken place. He will give clear consistent evidence of what he knows, and what he did," Kong's defense counsel Edwin Tong said at the trial.
Kong added that he trusted auditor Foong Daw Ching both as a friend and an "ultra-conservative consultant," and that he felt that the church's finances were being looked after by Foong.
As for the Crossover Project, where Ho received financial backing to make a number of pop-music videos, Kong argued that the CHC congregation was supportive of the project and understood that it served an evangelical purpose.
Ho would supposedly sing secular songs during the first 75 minutes of her concerts, before sharing her testimony as a Christian and singing one Gospel song.
The defense said that the pop singer reached out to 109,000 people through concerts in places including Hong Kong, Taiwan, Malaysia and Sweden, and as a result, 33,000 people "received Christ into their lives."
Ho has not been charged herself in the trial, but has been asked to take the witness stand.
If convicted of having misused church finances, however, Kong and pastor Tan Ye Peng, members Chew Eng Han and Lam Leng Hung, and accountants Serina Wee Gek Yin and Sharon Tan ShaoYuen, could face 10 to 20 years in prison.
CHC celebrated its 25th anniversary at the end of July. It hosted a two and a half hour celebration and two services that attracted 18,360 people in total, themed "Because Of You" in honor of the church's members.