Embattled Pastor Kong Hee Ministers at Oasis Church, Calls It One of 'Greatest' Churches in LA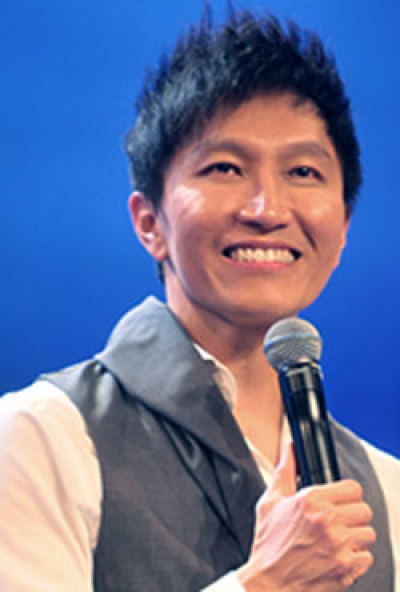 Embattled Pastor Kong Hee of the Singapore megachurch City Harvest, who is facing court charges of misusing millions in church funds, ministered at the Oasis Church in Los Angeles, calling it one of the "greatest" and "most responsive" churches in the city.
"What a privilege to minster at OCC's newly renovated 100-year-old Cathedral that it has recently purchased," Hee wrote on his Twitter account on Thursday, sharing numerous photos of the church, which is led by pastors Philip and Holly Wagner.
In another post, Hee said that Wagner pastors one of the "greatest churches in L.A." and said that "the sense of unity and community is very, very strong in this church."
The pastor added: "OCC is by far the most responsive church I have spoken to at the LA Hollywood area."
City Harvest's leader also noted that every week, many "unchurched and de-churched" people receive Christ at OCC, saying it is a "church in revival."
Hee and five other City Harvest church officials suffered a setback in May after they failed to get a case against them dismissed. City Harvest's leadership is facing court charges of misused millions in church funds to finance the pop-star career of his wife, singer Sun Ho.
The 49-year-old pastor, who founded what has become one of Singapore's largest churches in 1989, has denied the accusations. While the prosecution has said that the church leaders were entrusted with the funds, $19.2 million of which were allegedly misused, the defense has argued that the church board has never indicated who exactly has the power to make decisions regarding the funds.
The church officials could face up to 10-20 years in prison if convicted. The trial is expected to resume in July.
Singer Ho has stood by her husband's side, but is not facing charges herself. Though she was initially dismissed from her position as executive director of the 30,000 member church, she was later re-installed.
According to The Hartford Institute for Religion Research, OCC has an average attendance of 2,000 members.
Founded in 1984, Oasis "has grown to become a racially diverse church known for its local and global outreach to the impoverished, with a special focus on caring for orphans in Africa," the official website states.
In 2012, it purchased the historic Wilshire Christian Church, which is a L.A. landmark.