Pastor Kong Hee Ready for Prison, Pleads Forgiveness for 'Unwise Decisions, Mistakes'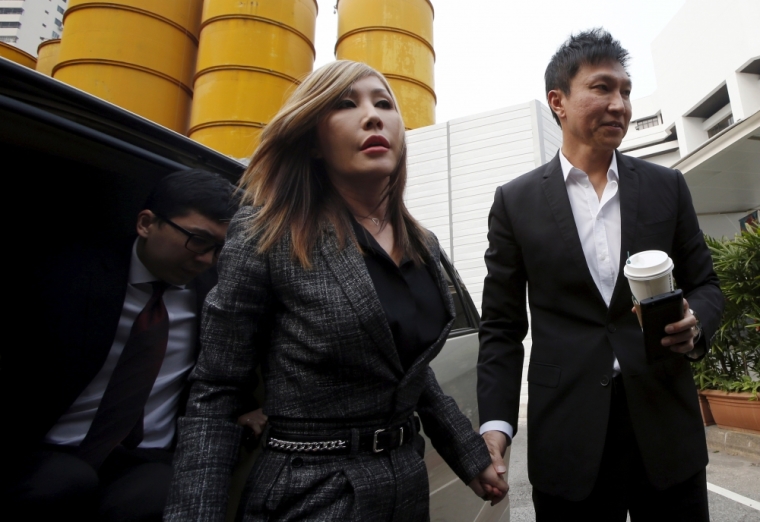 Singapore's City Harvest Church pastor Kong Hee has finally apologized for what he called "unwise decisions," as the megachurch leader gets set to start serving his three-and-a-half year prison sentence on Friday.
"I have, in these past weeks since the release of the judgment, reflected deeply. I have come to terms with what is ahead and am at peace. I will therefore start serving my sentence on 21 April 2017. Over the last few weeks, I have tried to spend as much time as possible with my family, whom I will miss very dearly," Kong wrote in a Facebook post on Wednesday.
"To all I have disappointed, stumbled and hurt in my congregation, in the Body of Christ at large, and in the public, I am truly sorry. I have made unwise decisions in the past that have led me to where I am today. I am filled with grief and regret over my mistakes and I sincerely ask for your forgiveness," he added.
As Channel News Asia noted, Kong was convicted in 2015 along with five other CHC leaders of misappropriating about $35 million of church funds, which reportedly went into the popstar career of his wife and fellow pastor Sun Ho.
Kong had argued that the funds were used to spread the church's Gospel message through Ho's music. Nevertheless, he has been apologetic for the harm the case has brought his congregation.
The Singapore High Court reduced Kong's prison sentence from eight years to three-and-a-half years earlier in April, and noted that although it still finds the pastor guilty of misusing the funds, it does not believe he acted with ill intent.
"This was a situation which ... involved no personal gain on the appellants' part," Judge Chao Hick Tin said, according to Reuters.
"They believed that their acts ... would ultimately advance the interests of CHC."
Kong, who founded CHC in 1989, said that he was grateful for Chao giving him the benefit of the doubt on that account.
"I am thankful that the Court has found that there was never any sinister or malicious plan by any of the accused persons to strip the church of its funds. I had acted in the church's best interest, something which the Court also accepted, although I accept responsibility for the manner in which I had sought to bring the Crossover Project to fruition in using the building fund," he said on Facebook.
Ho, who was not charged in the case, has remained fully supportive of her husband, with the two visiting several countries in Asia last year as part of an evangelizing tour.
Kong reflected that the past seven years, which is how long the accusations and court trial against him have gone on for, have been "immensely challenging" for his family.
"I am extremely saddened by the prospect of having to leave my family and church, and yearn to see them again after serving my sentence. However, I am ready to face what is to come with the peace and grace of God in my heart," he added in his statement.
"Finally, and most importantly, to the members of City Harvest Church and to my beloved family, thank you for your unwavering love, prayers and support. I am sorry for putting you all unfairly through this painful ordeal. I will miss you very much. You will always be in my thoughts and prayers."