Pastor Launches Witnessing Campaign With 25,000 'Christmas Is All About Jesus' Yard Signs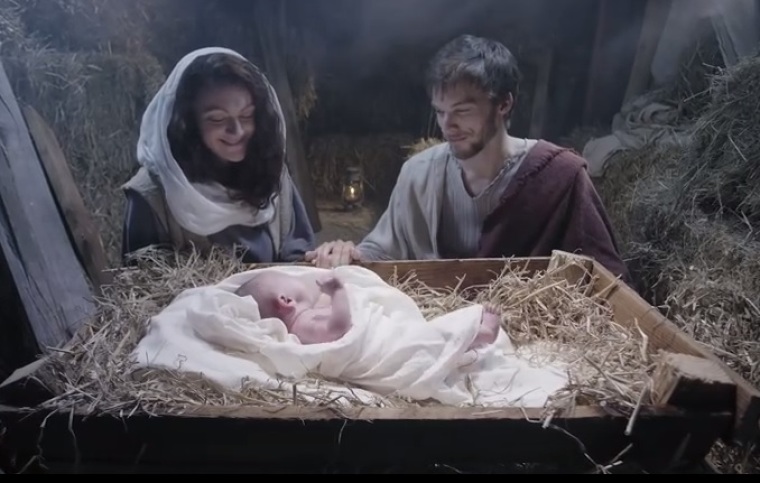 A pastor in Tennessee has launched a witnessing campaign to get approximately 25,000 yard signs with the message "Christmas is all about Jesus" distributed statewide.
Pastor Jimmy Terry of Tabernacle Missionary Baptist Church of Clarksville has in past Christmas seasons distributed these yard signs on a local scale, but this year's goal is to reach out to the entire state.
In an interview with The Christian Post, Terry of Tabernacle explained that the central purpose of the campaign is to spread awareness about the true meaning of the holiday.
"The Scriptures tell us 'Awake thou that sleepeth, and understand what the will of the Lord is.' And so, I am awake," said Terry.
"I contend that we have desecrated the two most holiest days of all of human history. Not American history, but human history: the birth of our Lord Jesus Christ and His Resurrection."
Terry stressed the amazing growth of interest in the signs, which he began distributing on Tuesday, and hopes to have the message displayed throughout the month.
"It's beyond our wildest dreams, really. I mean, they are calling from everywhere. And so, we are doing our best to get them out," continued Terry.
"It had been in the past mostly, you know, kind of local and a few cities around our community. But God laid it on my heart to reach the entire state to lift up Jesus, so that's what we're trying to do this year."
People aiding Terry, according to local media, include Pastor Bobby Kail of Fairview Baptist Church, Pastor James Shepherd of New Faith Baptist Church in Palmyra and Dwight Dickson, a deacon at First Baptist Church in Clarksville.
"Terry believes that the way the broader culture celebrates Christmas and Easter is inappropriate [and] also wonders why so many issues have an entire month devoted to their cause, but the birth and resurrection of Jesus get only one day each," reported The Tennessean.
"America should be a Christian nation, Terry said, and America should reflect Christianity the way Muslim nations reflect Islam."
Even as the signs are printed and being distributed, Terry told CP that he is always looking for further help from the people of Tennessee to spread the word.
"We are asking each church, every church in the state of Tennessee and whoever else chooses to, to make a contribution toward this effort," said Terry.