Pastor Rick Warren: 4 Ways to Have an Attitude of Gratitude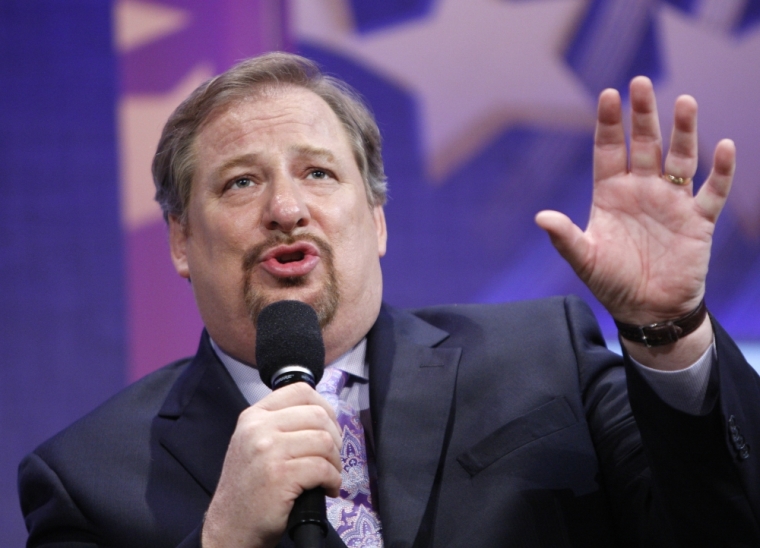 It's a message you've likely heard during some point in your childhood. Probably more times than you can remember, you've been told to "say thank you," or to "be grateful."
As an adult, you know that having an attitude of gratitude and thanks is a good thing, but how do you take it beyond a simple platitude and make it a daily way of life? Saddleback Church Pastor Rick Warren spells it all out in a sermon he delivered last week entitled: "Living Life as a Thank You Gift to God."
"If you live your entire life as a thanksgiving gift or a thank you gift back to God — for all the things he's done for you — it's going to increase your happiness in life," Warren says.
Sounds great. So exactly how do you get there?
1. Sing From Your Heart
"Sing out your thanks to Him; sing praises to our God." (Psalms 147: 7, NCV)
"The first way is by singing with all my heart," explains Warren. The pastor is not simply talking about praise through song, but about giving thanks that is genuine and heartfelt.
One's "tone" can make all the difference when expressing thanks. Unenthusiastic praise indicates that it isn't coming from the heart, says Warren. He points out how, when rendering praise in church, some do so self-consciously — hesitant to lift their hands or voices — and do not fully commit.
"Have you ever raised your hand at a sports game? … So you're telling me it's okay to get excited for football, but it's not okay to get excited for God? … I raise my hands at a football game, I'm a fan. But if I raise it in church, I'm supposed to be a fanatic? … What's really worth getting excited about?"
Warren lovingly told listeners to get over themselves. "You're worried about what other people think. … Get over yourself. Get over your ego. Nobody's watching you. If they're worshipping, they're focusing on God, and if you do that you'll lose your self-consciousness."
2. Thank God Through Prayer
"Give thanks to the Lord and pray to Him." (Psalms 105:1, NCV)
Pastor Warren advises viewers to be simple when they pray to God. Fancy verbiage is not required when addressing the Creator. "You just talk to Him like you talk to me. … You don't have to use fancy words."
Warren also challenges the common practice of closing one's eyes when in prayer. "Who said you have to close your eyes? When I close my eyes, I go to sleep. So I don't usually close my eyes when I pray. In fact, my best prayers are when I'm driving."
3. Share the Good News With Others
"Thank the Lord and praise His name. Tell the world about His wonderful love." (Isaiah 12:4, NCV)
Pastor Warren reminded Believers to share the Good News. " … Something good happens to you, you want to pass it on. … If I had the cure for AIDS and I didn't tell anybody about it — I kept it a secret — what would you think of me? You'd think, 'That guy's a criminal.' … But you have something better than the cure for AIDS, or cure for cancer, or cure for leukemia."
Believers have the answer for how people's sins can be forgiven, how they can find a purpose for living, and how they can go to Heaven, Warren says. "If you know that Good News and you work next to [a] guy for 20 years and you never tell him, who's going to be [blamed] for that? You. … That is the ultimate criminal act in society: to know the cure and not share it."
4. Give an Offering
"Give an offering to show your thanks to God. Give Him what you promised." (Psalms 50:14, NCV)
Those who are serious about what God has done in their lives should give an offering, says Warren.
"The level of my giving shows the level of my gratitude. I can say I love God, but if I never give Him anything, I don't really love Him. … You can give without loving, but you cannot love without giving."
Warren reminded listeners and viewers that the world will pass away, but only Christ's Kingdom will stand. "What's going to last forever: The Kingdom of God. … The Church is the Kingdom of God."