Pastor Robert Jeffress Says Christians Should Use 'Religious Litmus' When Voting for President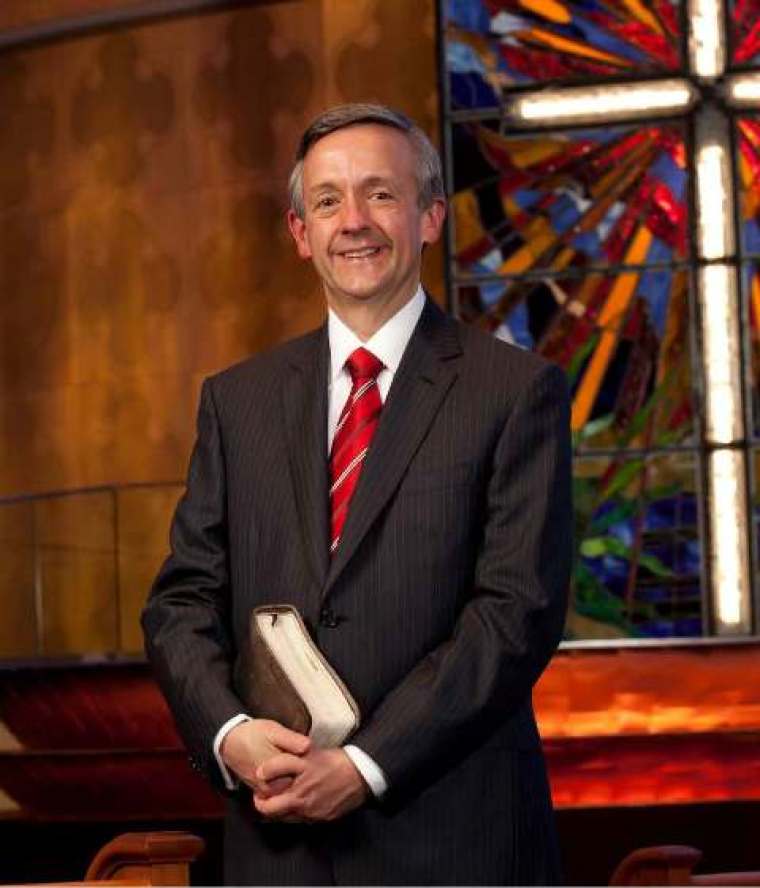 Megachurch pastor Robert Jeffress has backed GOP presidential candidate Dr. Ben Carson over the recent controversy in which Carson suggested that a Muslim whose beliefs stand in opposition to the Constitution should not serve as president of the United States. Jeffress, who leads the 11,000-member First Baptist Church in Dallas, Texas, said Christian voters need to use a religious litmus when deciding on a candidate.
"To say that a candidate's faith doesn't make any difference is absolutely ridiculous," Jeffress told OneNewsNow in an article posted on Tuesday.
He added that Christians need to use a "religious litmus story [sic]" when picking a candidate.
"I mean, our faith gives us our worldview," the pastor added. "It's the essence of who we are."
Carson, a retired neurosurgeon, has stood by his controversial comments from Sunday, in which some believed he was emphatically stating that a Muslim should never be elected as president.
"We don't put people at the head of our country whose faith might interfere with them carrying out the duties of the Constitution. If you're a Christian and you're running for president and you want to make this [country] into a theocracy, I'm not going to support you. I'm not going to advocate you being the president," Carson added.
The GOP candidate noted, however, that he would only accept a president with a Muslim background if that person clearly puts the Constitution above their religion.
Jeffress agreed with that sentiment, adding that any Muslim candidate would have to denounce both "radical Islam" and the Quran, the Islamic holy book.
"Frankly, any so-called Muslim who renounces the Quran and Muhammed is probably no more a Muslim than a Christian who renounces the Bible and Jesus Christ is a Christian," he added.
Carson's remarks have been criticized by some of his GOP presidential rivals, including Sens. Ted Cruz and Lindsey Graham.
"This shows that Dr. Carson is not ready to be commander-in-chief," Graham said. "Mr. Carson may be a good doctor, but he is not ready to lead a great nation."
Cruz also noted that the U.S. Constitution says there's no religious test for public office.
"You know, the Constitution specifies there shall be no religious test for public office and I am a constitutionalist," Cruz said.
Democratic presidential candidate Sen. Bernie Sanders, I-Vt., agreed, telling viewers on NBC News that in the past, Americans would have objected to people of other faiths holding office.
"For a long, long time in the history of America, there were people who would say, 'You know, we don't want a Catholic to be president of the United States.' And then John F. Kennedy became president in 1960," Sanders said.
"And then people said, 'Oh, we don't want a black guy, African-American, to be president of the United States,' and then finally Barack Obama became president of the United States," he added.