Pastor Saeed Abedini in 'Severe Pain' in Iranian Prison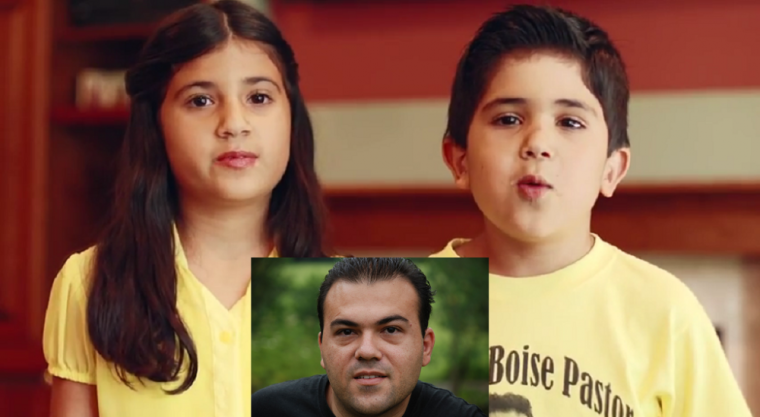 U.S. Pastor Saeed Abedini, who has now been in an Iranian jail for his Christian faith for more than two years and has been subjected to harsh beatings, is in "severe pain," according to a relative who was able to visit him in prison.
"Saeed continues to have severe pain and would appreciate your prayers," American Center for Law and Justice quotes Pastor Saeed's wife, Naghmeh, as saying.
Saeed has sustained prolonged internal injuries due to beatings in the prison, ACLJ explains, stressing that "as his pain increases, so does the need for humanitarian release."
Saeed is serving an 8-year sentence despite international efforts and numerous petitions headed by the ACLJ seeking his release.
The American pastor must be allowed to return to his wife and children in the United States and to receive the critical medical care that he so desperately needs, the group says.
Many Christians who are supporting the demand for Saeed's release set out an empty place at the table on Thanksgiving to remember him and other persecuted Christians.
"Saeed had been made aware of the empty Thanksgiving plate settings to remember him. I had gathered the pictures you all had shared to show it to Saeed. He was so encouraged and moved by it!" Naghmeh says.
"He has felt the presence of Jesus ever so near to him during this time and has felt all of your prayers," she adds. "He wants you all to know how your prayers have crossed prison walls and how the Lord has been ministering to him. He wanted to thank you all for it!"
This will be the third Christmas for Saeed's family without him. "The journey is quite difficult," Naghmeh says. "There are a lot of unknowns regarding Saeed's release and the timing, but both Saeed and I are trusting the Lord. Jesus Christ has never failed nor forsaken us."
Obama raised the issue of the pastor's detention during his first phone conversation with Iranian President Hassan Rouhani last September, but authorities in Iran have not responded.
Saeed grew up in Iran before converting to Christianity at the age of 20. He later traveled with his family back and forth between Iran and the U.S. to meet other members of his family and for Christian work.
During one such trip in 2009, Saeed was detained by Iranian officials and interrogated for his conversion. While he was released with a warning against engaging in underground church activities, he was once again arrested in 2012 while working on a non-sectarian orphanage project.
Saeed was sentenced for endangering "national security," but the ACLJ believes the punishment has more to do with Saeed's Christian faith.