Pastor Saeed Abedini Rejects 'Lie' That Islam Is Peaceful Religion, Asks Where the Peace Is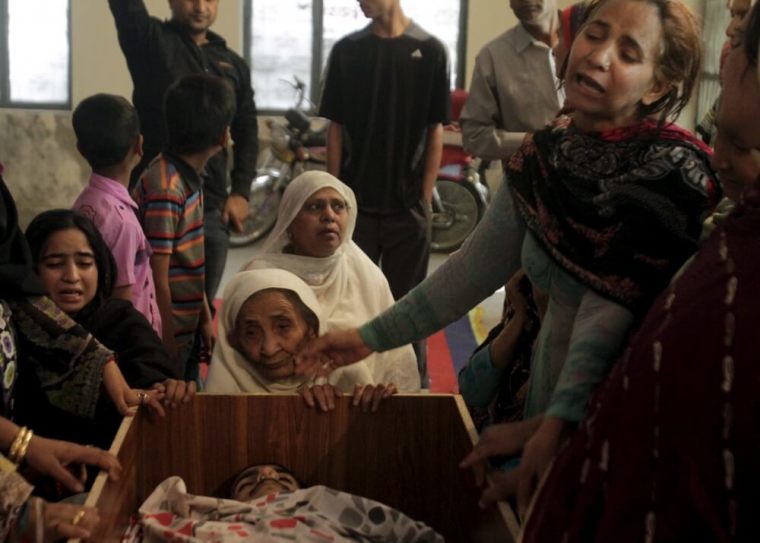 American Pastor Saeed Abedini, who spent three and a half years in prison for his Christian faith in Iran, has responded to the terror attacks in Pakistan Easter Sunday by arguing that it's a "lie" to believe Islam is peaceful.
Meanwhile, Muslim leaders around the world condemned the suicide blasts in Lahore that killed at least 72 people, insisting that terror does not represent Islam.
Abedini, who is the Exclusive Director of Saeed Ministries, posted on Facebook Monday: "If Muslims say: we are peaceful, 'it's a lie.' The Qur'an teaches that Muslims must fight and kill (Jihad) unbelievers. 'Wherever you overtake them' until 'religion is Allah's,' i.e. Islamic law rules all societies (2.Sura Al _Baqarah(Cow) 2:190-193). Regarding to the Qur'an's verse, Christians and Jews are included to make them Muslim or kill them in entire the world."
Abedini claimed that Muslims who believe in peace and respect are "making up a new religion," and "ISIS, al-Qaeda, Taliban, Islamic Republic of Iran are practicing the real Islam by destroying churches and killing Christian every day."
The pastor argued that modern Muslims often try to explain that violence and bloodshed and government persecution is not real Islam.
"The interesting thing is, if you go to different Muslim countries such as Shia or Sunni countries, they give you the same statement," he continued.
"So, where is the place which the most completest religion of the world known as Islam (as Muslims say) and Muslims believe that works peacefully in the entire world?!" he asked. "The answer is 'NO WHERE.'"
Taliban splinter group Jamaat-ul-Ahrar took responsibility for the attack on Pakistan on Sunday, where most victims were mostly women and children.
Pakistan's government has vowed to hunt down the Islamic terrorists, while Muslim leaders, such as Muslim Judicial Council of South Africa President Maulana Ihsaan Hendricks, have said they condemn "the heinous and cowardly" attack that killed Christians.
"The Islamic teaching in the Quran states that, 'Whoever kills a person, it is as though he has killed all mankind. And whoever saves a life, it is as though he had saved all mankind,'" Hendricks said, arguing that terror groups refuse to respect this teaching, Anadolu Agency reported.
Rwanda's Muslim leader, Mufti Ibrahim Kayitare, also said that Islam does not support the killing of innocents.
"Muslims in Rwanda strongly condemn the recent terrorist attacks in Brussels and Pakistan. These acts are not done in our name," Kayitare stated.
Prominent evangelicals in the U.S., including the Rev. Franklin Graham, have warned Islamic terrorists responsible for the Pakistan attacks that one day there will be judgment.
"Muslims want Shariah law. They want the whole world to bow to Islam — that won't happen. The Word of God tells us that one day 'at the name of Jesus every knee should bow, in Heaven and on Earth and under the Earth, and every tongue confess that Jesus Christ is Lord, to the glory of God the Father,' (Philippians 2:10-11). I serve a risen Savior," Graham said Monday.