Pastor Saeed Abedini's Wife Pleads to Meet With President of Iran in New York to Discuss Husband's Release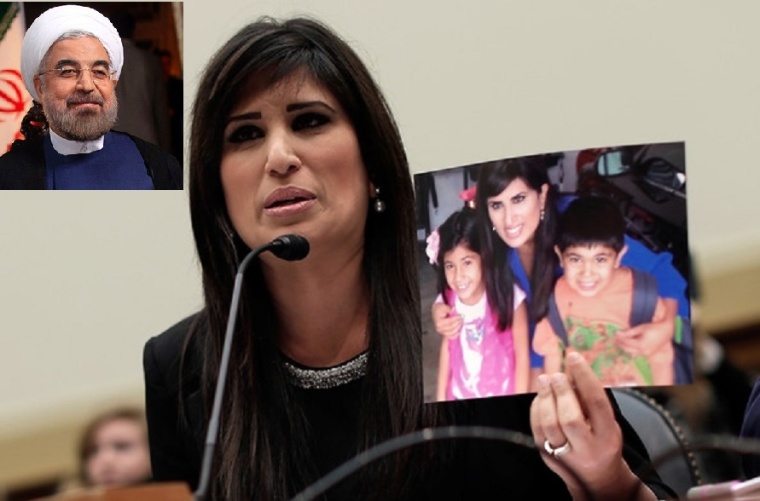 Nagmeh Abedini, wife of American pastor Saeed Abedini who has been imprisoned in Iran for his Christian faith since 2012, has made an impassioned plea to meet with Iranian President Hassan Rouhani, when he travels to New York City later this month, in hopes to personally lobby the president for her husband's freedom.
In a letter posted by the American Center for Law and Justice, which was sent to the Permanent Mission of the Islamic Republic of Iran to the United Nations last month, Nagmeh Abedini highlighted the suffering of her family and the need to have her husband back home.
"… For the last three years, our family has greatly suffered in the absence of my husband and my children's father. Saeed is currently being held in Rajaei Shahr prison in Gohardasht. Saeed is not a criminal. Saeed is not a threat to Iran or the stability of its government," she wrote.
"Saeed is a husband and a father. Saeed is suffering from internal injuries incurred during his time in prison that Iranian doctors have indicated need surgery and hospitalization, but which he has not yet received," she continued.
Citing the failed efforts of delegates of many nations, including the United States, to negotiate her husband's release, Nagmeh then asked for a personal meeting with Rouhani.
"The purpose of the United Nations General Assembly is to facilitate discussion and decision-making that advances peace and security around the world. Yet, my husband remains in prison for nothing more than the peaceful exercise of his faith. Therefore, it is with the same spirit of diplomacy and decency that governs the annual session of the U.N. General Assembly that I respectfully request a meeting for myself and my legal counsel with President Rouhani, Foreign Minister Zarif, and yourself to discuss Saeed's situation," she wrote in her letter to Ambassador Gholam Ali Khoshroo.
World leaders will gather at the United Nations in New York City later this month for the 70th Session of the United Nations General Assembly.
In a CBN news interview in July, Nagmeh revealed that a few months into his imprisonment in Iran three years ago, her husband had a dream that he was out of prison celebrating his daughter, Rebecca's, ninth birthday.
Rebecca turns 9 "in a few months," she explained, and said at the time that she was looking to God to move on behalf of her husband.
"He [Saeed] hopes that he will be here for Rebecca's ninth birthday. He mentioned to his father that the first few months of his imprisonment he'd been in solitary and he had a dream that he was here when Rebecca was not much older. He thought she was maybe 9. He had a dream about that and he's really hoping that he would be here before she turns 9. If he misses her nineth birthday, he would have missed four birthdays, pretty much half my kids' lifetime," said Naghmeh Abedini.
The ACLJ also released the artwork of Rebecca and her brother, Jacob, pleading with Rouhani to release their father, shown below.