Pastor Saeed Abedini Letter-Writing Campaign Pleads With UN Head to Demand American's Release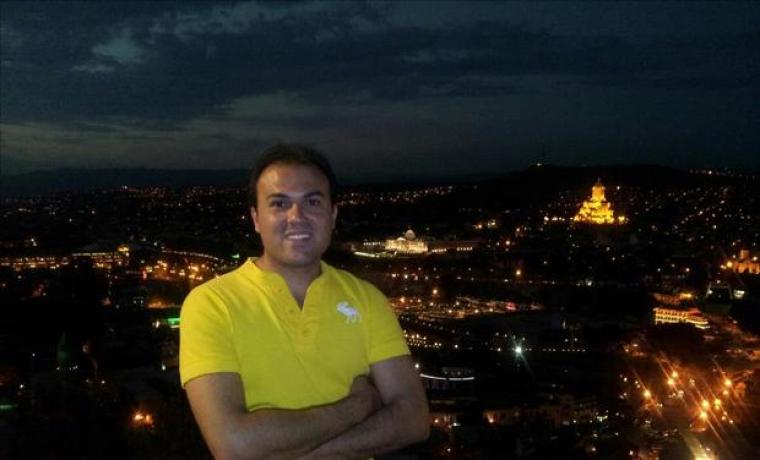 A letter-writing campaign launched by the American Center for Law and Justice is calling on U.N. Secretary General Ban Ki-moon to meet with Iranian President Hassan Rouhani at the U.N. General Assembly meeting in New York later in September, and ask him for the release of imprisoned American citizen Pastor Saeed Abedini.
"I respectfully urge you to do everything in your power to meet with President Rouhani while he is in New York and negotiate the release of Saeed Abedini, a pastor who has been imprisoned in Iran for three years solely for the peaceful exercise of his faith," reads the letter directed at Ban that the ACLJ is urging people to sign.
"Pastor Saeed suffers from injuries sustained in the prison, requiring surgeries that have not been provided. He should be released on humanitarian grounds and allowed to return to his wife and children."
Abedini has been in prison for nearly three years in Iran, with the ACLJ positioning that he is being punished for his Christian faith. The 35-year-old pastor was arrested in July 2012 while working on an orphanage he was building in Iran, and was later sentenced to eight years in prison.
The conservative law group, which represents Abedini's wife, Naghmeh, and the couple's two children in the U.S., added in a statement:
"For far too long, our innocent brother in Christ has unjustly suffered at the hands of the largest state sponsor of terrorism, and for far too long Saeed has been relegated to the sidelines of international negotiations with Iran."
Abedini has faced beatings, cell raids, and intimidation both from guards and fellow inmates, being targeted for his faith and for his citizenship.
The ACLJ has strongly criticized President Barack Obama for agreeing on a nuclear deal with Iran, which will lift certain economic sanctions on the Islamic Republic, but without requiring it to improve its human rights record and release imprisoned Americans it is holding.
Over 32,000 people have signed the letter to Ban as of Wednesday morning, and the ACLJ are telling Americans that their voices can make a difference.
"It could mean the difference between Saeed returning to his family or many more years of unjust torment and solitude on the other side of the world from him wife and children," the law group urges.
Naghmeh Abedini previously spoke with the U.N. Human Rights Council in June 2013, and called on world leaders to stand up for the principles they say they uphold and help her imprisoned husband.
"Iran has kept Saeed imprisoned because he believes that Jesus Christ died on the cross for forgiveness of sin and to reconcile humanity to God," Abedini's wife told the Council.