Imprisoned Pastor Saeed Abedini Has Dream He Will Be Free by Daughter's 9th Birthday This Year; Wife Prays It Will Happen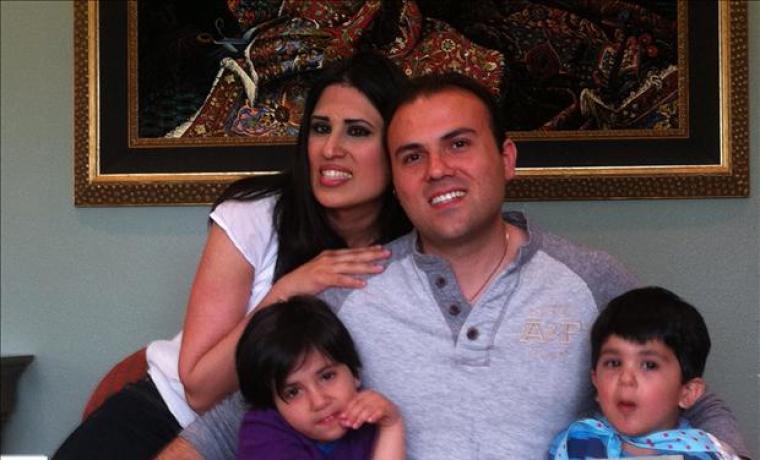 A few months into his imprisonment in Iran three years ago, pastor Saeed Abedini had a dream that he was out of prison celebrating his daughter Rebecca's 9th birthday. Rebecca turns 9 "in a few months," according to his wife, Naghmeh Abedini, and she is now looking to God to move on behalf of her husband.
"He (Saeed) hopes that he will be here for Rebecca's 9th birthday. He mentioned to his father that the first few months of his imprisonment he'd been in solitary and he had a dream that he was here when Rebecca was not much older. He thought she was maybe 9. He had a dream about that and he's really hoping that he would be here before she turns 9. If he misses her 9th birthday, he would have missed four birthdays, pretty much half my kids' lifetime," said Naghmeh Abedini in a CBN news interview Thursday.
On Wednesday Naghmeh expressed her disappointment at the news that her husband and three other Americans would not be released as a part of President Barack Obama's much criticized nuclear deal with Iran, but publicly noted that it "makes sense."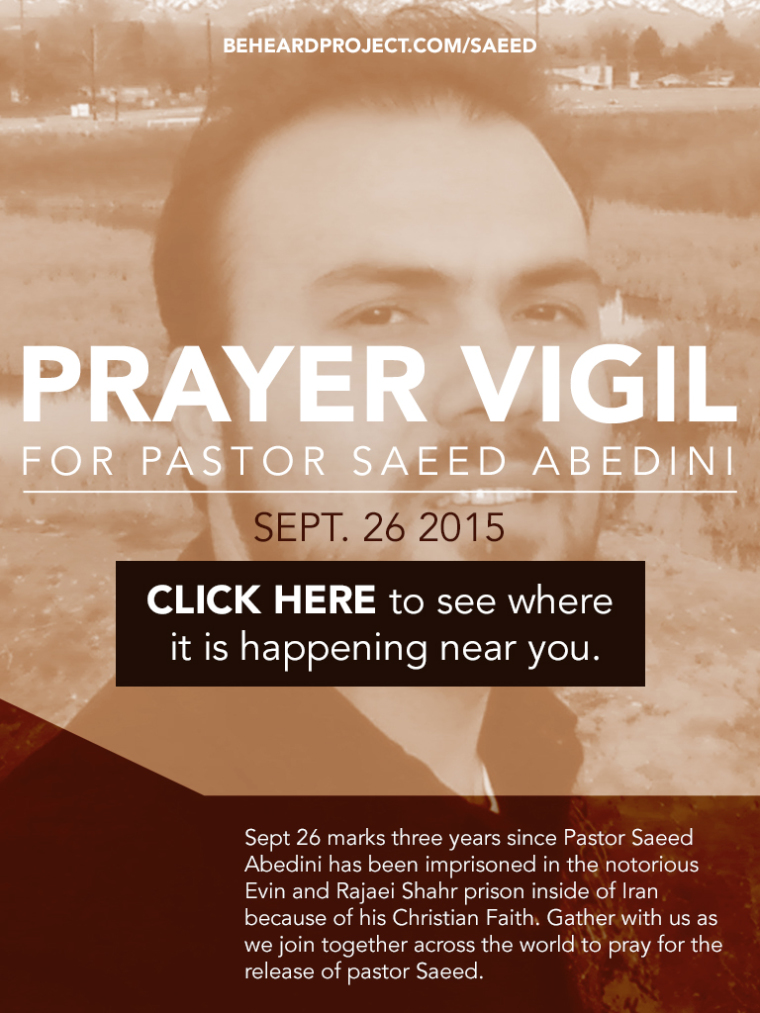 "You know it makes sense. It's something they (State Department) have been up front with me and the other families from the beginning — that he (Saeed) would not be part of the deal. They have said that. Every call I've had with State Department and the White House has been that," said Naghmeh in an interview with CNN Wednesday, after listening to Obama explain to a reporter why the deal could not have included the release of the pastor and three other Americans being held in Iran.
While not giving her a timeline of when they expect to negotiate the release of her husband, Naghmeh explained that officials from the State Department assured her that they were working on his release.
When asked how she now felt about the promises of the Obama administration, she said her hope is in God.
"I want to believe the best for Saeed and for our family and for my children, but I continue to be in contact with the White House and the State Department and continue to pressure them to make sure he is released immediately," she said.
"The ups and downs (of the ordeal to free her husband) have really allowed me to allow the Lord to refine me and teach me to keep my eyes on and my hope on Him instead of government and officials," she noted.
Naghmeh called on Christians to help pray for her family's strength and noted that on Sept. 26 there will be a global prayer vigil for Saeed Abedini's freedom.
"So prayer for strength, prayers that our kids' faith would grow stronger through this ordeal, they would become man and woman of God. I'm also hosting prayer vigils across the nation again on September 26 of this year. If Saeed is out by then, then we will celebrate,.So I just ask people to pray," Naghmeh told CBN News.