Pastor Saeed Abedini's Wife to Congress: 'We Are a Family Torn Apart,' but 'Jesus Hasn't Abandoned Us'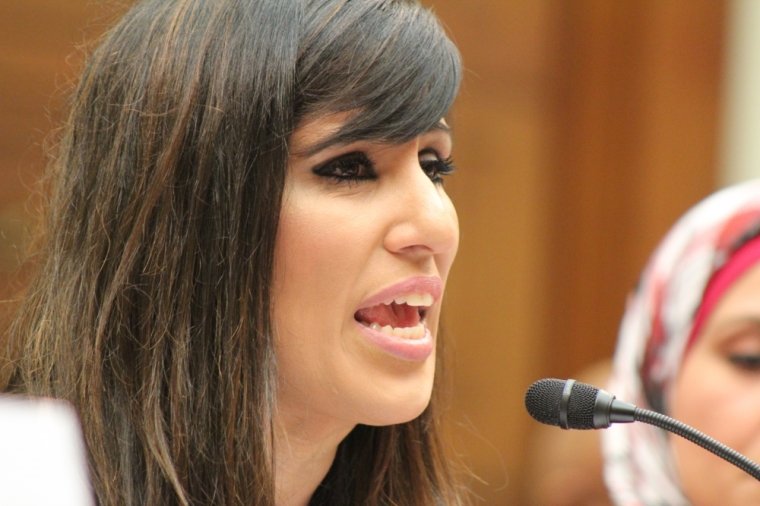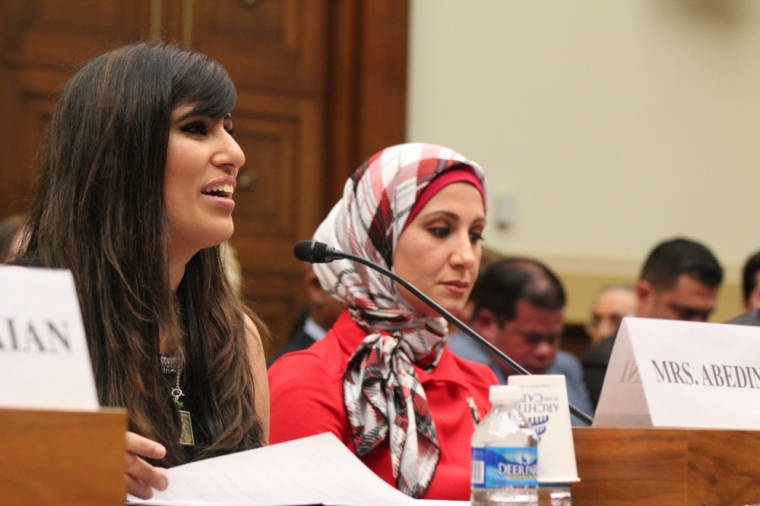 View Photos
WASHINGTON — The wife of American pastor Saeed Abedini, who has been imprisoned in Iran for nearly three years because he held a Bible study, told Congress on Tuesday that despite being separated from both her husband and her children, Jesus has not abandoned her torn-apart family.
Speaking at a House Foreign Affairs Committee hearing on Americans currently imprisoned in Iran, Naghmeh Abedini explained that since her husband was detained in 2012 and sentenced to eight years in Iranian prison in 2013, she has needed to leave their two elementary-aged children at home while she has travelled across the globe to push for her husband's release.
"Most mornings like today, I wake up in a new hotel in a new city or country and am reminded of my new reality — a reality that includes lonely airports and empty hotel rooms," Abedini explained in her testimony. "This pain of this journey without my husband has only increased as I have had to frequently leave my children to advocate for my husband's release. The reality is, we are a family torn apart.
"Over the last three years, I have had to watch my two children, Rebekka (who is 8 years old) and Jacob (who is 7 years old), suffer daily as they have grown up without a father or a mother," Abedini continued. "I am here today as single mother who is trying to be strong for her children, and as a wife who humbly admits, I need your help. I cannot bear to look at my children's longing eyes one more time and explain to them why their daddy is still not home."
Abedini, who testified along with family members of three other Americans imprisoned in Iran, explained that although her husband has not violated any Iranian law, he has been "continuously" told by Iranian officials that the only way he would be released from prison is if he renounced his love for Christ and converted back to Islam.
"The times they have moved him in and out of solitary [confinement] and the times they have threatened him, they said 'You will stay here longer than the eight years and your only key to freedom is if you deny your Christian faith and you return to Islam.' The guards have said that, officials have said that continuously," Abedini told The Christian Post after the hearing.
"When [our] family has followed up with the Supreme Leader's office or the judiciary, they have continuously said his only key to freedom is if he recants his Christian faith and returns to Islam."
With the Obama administration in the midst of working out a nuclear agreement with Iran, many Congress members asserted during the hearing that the United States should not negotiate with Iran until all four American prisoners have been released. Abedini also stressed that this is a strategic moment in U.S.-Iran relations that could be utilized to help free her husband.
"I can't make foreign policy but I know that this is a crucial time and we have to bring Americans home while we can," she told CP. "This is the time we have leverage. I know that we have a few weeks. I think after a deal is made or not made, it will be much more difficult to get Saeed out."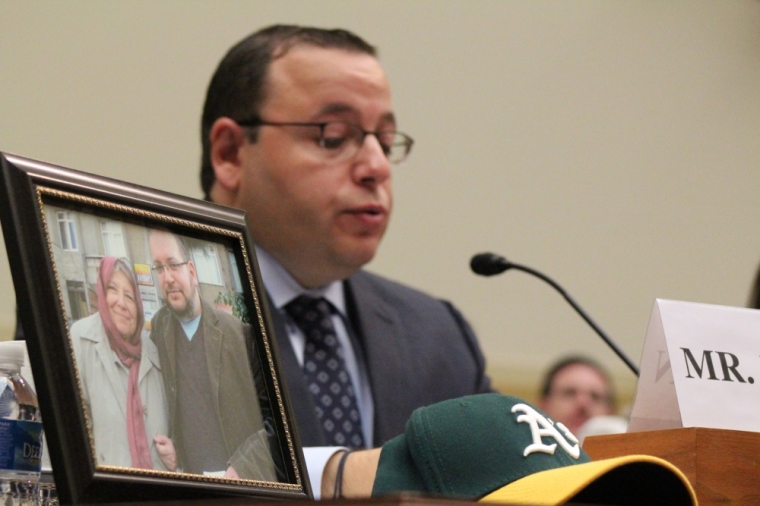 But with all that families like the Abedini's, Levinsons, Rezaians, Hekmatis have been through with their loved ones jailed in Iran, Abedini told Congress that "no religion in the world" can help ease the pain, but argued that the only thing that will bring comfort is an intimate relationship with Jesus Christ.
"When you are living a nightmare no religion in the world can help you. The do's and dont's of religion cannot bring much peace and comfort. Only an intimate relationship with our Maker can bring about the supernatural peace and strength that is covering our family today," Abedini testified. "And that relationship is only possible through the acceptance of the heavy price of sin that was paid on the cross by Jesus Christ. Today that salvation is available for all who believe."
Although Abedini worries about her husband's physical and mental state as he has been placed in and out of solitary confinement and also placed in what she called a "murderer's ward," she said his intimate relationship with God has protected him.
"Saeed is so strong in his faith because even though we are not there and even though the church is not there, he's got Christ there with him, strengthening him," She said. "Other prisoners have said that usually when prisoners come out of solitary, they are devastated or broken, but [Saeed] seemed so refreshed and glowing. That's what we have in that relationship with Christ."
Abedini compared her husband's tribulation to the biblical story told in Daniel 3:13-30, which is the account of three men who were thrown into a furnace by King Nebuchadnezzar because they refused to recant their love of God and serve the gods of Nebuchadnezzar.
After the three men were tied up and thrown into the furnace, they were divinely untied, unscathed by the fire, and seen walking inside the furnace with a fourth man until they were told by the king to come out of the furnace.
"Jesus was with them. He was the fourth man in the furnace. In the midst of the fiery furnace Jesus did not abandon His own. During the last three years Jesus has never abandoned Saeed and me," Abedini said. "He has been with us during the fiery furnace even when the furnace had been heated seven times hotter than usual. He has dried every tear and has given us the strength to endure."