Pastor Shot Inside Tenn. Church Says Humble Member 'Saved Us'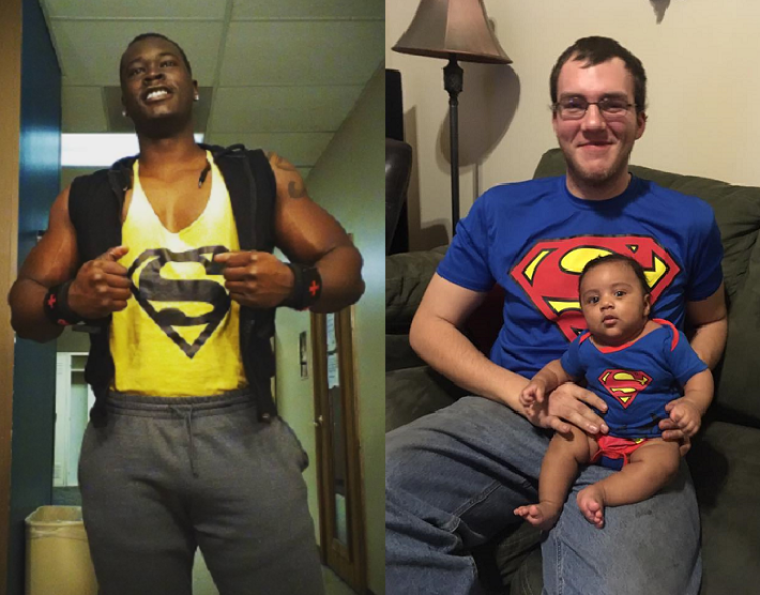 As members of the Burnette Chapel Church of Christ in Antioch, Tennessee, continue to reel from the deadly attack on their church by ex-member Emanuel Kidega Samson, 25, on Sunday, the church's pastor said at a press conference Tuesday that a humble member, Robert Caleb Engle, 22, likely prevented many deaths.
"I think he saved every one of our lives. He (Samson) was reloading. He's gonna kill everybody there, I think. And I think Caleb saved us. And we're very fortunate he was there that day," Pastor Joey Spann said.
When asked if he saw Samson reloading, Spann shook his head to indicate "no" but said he may have heard it on news reports or someone may have told him.
Police say Samson, an amateur bodybuilder who worked as a security guard, arrived at Burnette Chapel Church of Christ at 10:55 a.m. Sunday in a blue SUV wearing a neoprene half face mask, according to News Channel 5.
Armed with a handgun, he then "fired upon the church building" with his vehicle still running in the parking lot where he shot church member Melanie Crow Smith, 39, and left her for dead. He then went on to shoot several other people inside the church building, including Spann and Engle.
"Every time I shut my eyes I go back to the vestibule. Every time," Spann said, recalling the moment when he was shot by Samson, identified as a Sudanese immigrant.
"He's just coming. He wasn't walking slow. He was coming in there pretty quick. Aggressively but not yelling anything. Nothing like that. It's just shooting. He's just shooting. I didn't hear anything. I don't know if he said anything with Caleb or not but I didn't hear a word," Spann said.
As police and church members struggle to piece together a motive for the attack on the church, reports emerged Tuesday that depicted Samson as a troubled young man who once taught Bible classes.
Justin Ford, Samson's classmate from Smyrna High School, told USA Today that he remembered Samson as a man with "a good head on his shoulders."
"Just don't know what made him do this," Ford said. "He was a good guy."
Gloria Riches, 85, a church member who was not present at the deadly Sunday morning service, said Samson and three other men from Sudan were "very active" in the church's Vacation Bible School before he left for another church.
Samson's aunt, Florence Koks, was still in shock.
"He's not the kind of kid that would do that," Koks, a sister of Samson's father said. "It kind of makes me speechless. It's like a dream, and I don't believe that he did it."
Koks said as recently as two years ago, Samson led her younger children in Bible study at her home.
"His favorite book is the Bible," she explained. "Every time you talk to him, he always mentioned the word of God."
About five months ago, Koks said she joked with her nephew about his muscular physique and made plans to meet his girlfriend.
On Jan. 29, however, Samson's girlfriend told police in Murfreesboro, Tennessee that, he punched and broke a TV during a fight after she accused him of cheating, according to NBC News. The girlfriend reported that she tried to leave the room but he insisted she talk with him, according to a police report cited by NBC.
When police arrived, however, Samson's girlfriend declined pressing charges. Samson also called police on Feb. 11, to report that the same woman had come to his apartment and pushed on his door when she was asked to leave. He did not press any charges in this case either.
On June 27, according to the Tennessean, Samson also threatened to kill himself in a text message to his father. "... I have a gun to my head, have a nice F------ life," he wrote.
At 10:01 a.m., minutes before he arrived at his old church to carry out his deadly rampage, he texted his employers at Crimson Security Service to say he would not be reporting for work.
Samson's rampage at the church ended only after Engle, who police have called a "hero," intervened. Police say Engle challenged Samson and a struggle ensued during which Engle was pistol whipped. Samson's gun went off accidentally, however, and hit him in the left chest. Even though he was hurt, Engle managed to run to his car for his gun in the parking lot and pointed it at Samson until police got to the church.
Despite the attack, Engle urged prayers for Samson in a statement Monday.
"I've been going to this church my whole life, since I was a small child. I would have never, ever thought something like this would have happened," Engle said. "I ask everyone to pray for the victims, family members of the victims, our church community. Please pray for healing. Also, please pray for the shooter, the shooter's family and friends. They are hurting as well."