Canadian pastor spent Easter weekend in jail after protesting drag queen events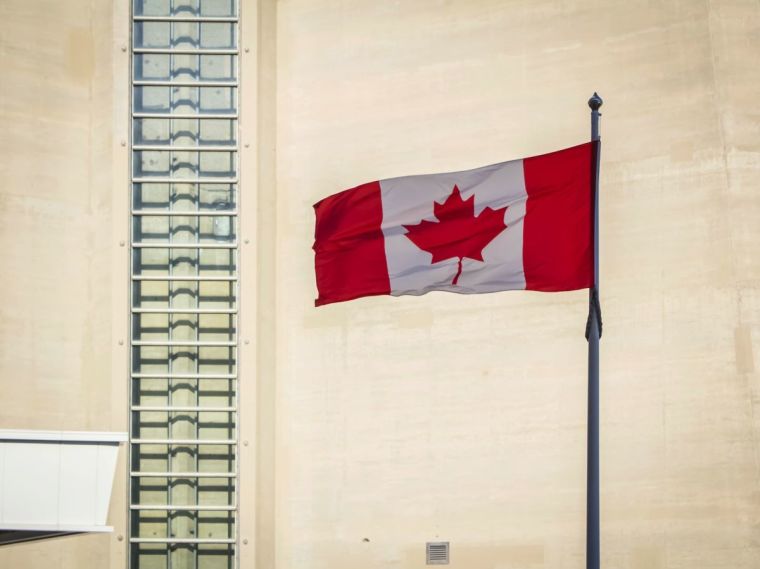 A Canadian pastor spent Easter weekend in jail after publicly protesting drag shows for children at public libraries in Calgary, Alberta, marking his third arrest in five weeks. 
Video footage posted on Rumble shows Calgary police officers arresting Pastor Derek Reimer of Mission 7 Ministries as he protested outside the Genesis Centre on April 4, five days before Easter.
Reimer has emerged as one of the most outspoken critics of drag queen story hours, events usually hosted by public libraries where men dressed as women read to children. Reimer was arrested on two separate occasions for similar protests, both of which occurred last month. 
In an interview with Rebel News, Reimer described his arrest as "outrageous." Reimer claims he was "nearly a kilometer away from the Genesis Centre, just preaching, making people aware of what was taking place there." He said the focus of his protest was the "pervert grooming hour" taking place there, referring to a drag queen story hour. 
BREAKING: Pastor Derek Reimer has been arrested again, his third recent arrest, on a warrant for allegedly breaching bail conditions he received following a previous protest Drag Queen Story Hour event.

Support his legal fight: https://t.co/Aemeo5Afjlpic.twitter.com/wcVz4vTyHz

— Rebel News (@RebelNewsOnline) April 4, 2023
"The cops come up, you can already see in the video, they arrest me, they're not telling me even what I'm arrested for or what the warrants are for," he lamented.
The police informed Reimer that "there's a warrant out for eight additional charges." 
The eight charges include five counts of breaching court conditions, two counts of causing a disturbance and one count of criminal harassment, according to The Calgary Herald. 
Speaking to Rebel News, Reimer's attorney Ben Allison said his client spent Easter weekend in jail due to an alleged breach of his bail conditions. Responding to reports that the additional charges were "hate-motivated," Allison said that "if a person is sentenced of any criminal act, one of the factors … the court can consider is whether or not … the criminal act was motivated by hate." 
Reimer has a court hearing scheduled for April 12. 
Reimer's first arrest came on March 2 following a confrontation five days earlier at the Seton Library location of the Calgary Public Library, where he protested another drag queen story hour.
A fundraiser set up by Rebel News claimed that Reimer "was assaulted, and then absurdly fined and arrested." As of Tuesday afternoon, the fundraiser set up to cover Reimer's legal expenses had reached 56% of its goal. 
Shortly after Reimer's initial arrest, he was arrested again for breaching an order prohibiting him from getting within 200 meters, or approximately 656 feet, of any events involving members of the LGBT community. 
The fact that Reimer spent Easter weekend behind bars did not sit well with Rev. Franklin Graham, the CEO of the charitable organization Samaritan's Purse and the Billy Graham Evangelistic Association.
On Facebook Monday, Graham wrote, "Pastor Reimer feels that God was calling him to expose and stand up against these events that endanger and seek to indoctrinate children." 
"It's just wrong to expose children to sexualized, agenda-driven progams like this," he added. Graham said the government's treatment of Reimer is an example of the hostility toward Christians in Canada, pointing to the multiple arrests of Canadian Pastor Artur Pawlowski over his violations of coronavirus restrictions.
Graham claims those arrests are government overreach and a violation of the right to worship.
In March, the Calgary City Council voted 10-5 to pass a new bylaw prohibiting protests near city facilities. The measure is known as the Safe and Inclusive Access Bylaw.
Under the new law, protests targeting any race, religion, gender, gender identity, gender expression, disability, age, place of origin, marital or family status, sexual orientation, or income source must not take place within 100 meters (328 feet) of a public library or city-operated recreation center entrances.
Convictions are punishable by up to CA$10,000 ($7,310) or up to one year in prison. 
"The City is committed to ensuring that all Calgarians who wish to access public services and facilities are not being exposed to messaging or behaviour that is hateful, intimidates, harasses, or discriminates," the council maintained in a statement.