Pastor Tony Evans: We Can't Use the Reality of Racial Divide to Condone Irresponsibility in the Black Community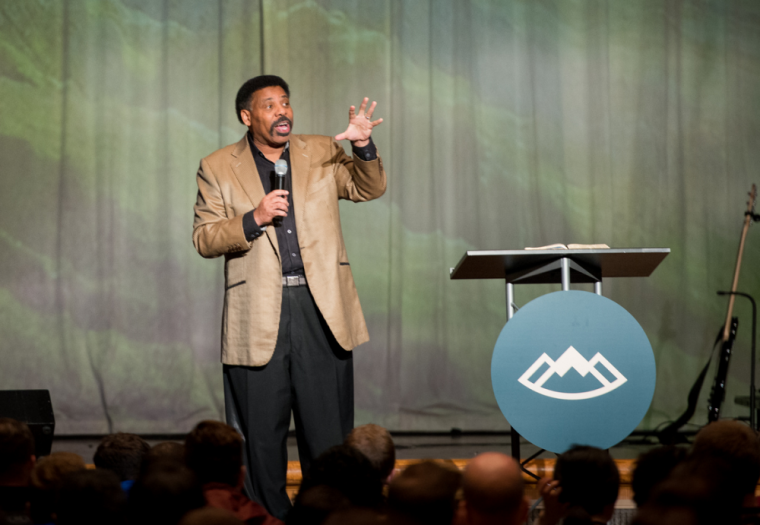 In his final remarks during a Thursday panel discussing racial reconciliation in America and the importance of urban ministry, African-American pastor, author and syndicated radio broadcaster Tony Evans boldly stated that many of the issues surrounding race in America stem from the social irresponsibility of those within the African-American community.
Speaking at the Ethics & Religious Liberty Commission's Leadership Summit in Nashville, Tennessee, Evans asserted that although the responsibility to alleviate the racial divide also lies with the church and other racial classes who must hold government accountable to change an unjust justice system, black Americans cannot use the existence of racial tensions to justify careless or irresponsible actions.
"There is another side here that needs to be brought to bear and that is black accountability. Because while we want to have the sensibility that we are talking about, and we must have it, we cannot use the reality of race to condone irresponsibility," Evans explained. "Much that goes under the name of race has to do with black irresponsibility."
Evans added that although racial stigmas and assumptions about black people clearly exist in the minds of others, it is not racial tension that causes African-Americans many of the social and financial hardships they endure.
"It is not race getting these girls pregnant. It is not race abandoning the family. It's not race for those refusing to work and being responsible," Evans continued. "Even if all the whites did everything right, there is a responsibility on our side to make sure, as leaders, we are holding black people accountable and they are not illegitimately using race as an excuse to promote it, or even allow it, or even sanction it, or even to whine about it."
Even though creating a better racial environment in America will require effort and reconciliation from all races, Evans said that African-Americans still need to do their part to address these issues in order to fully solve racial problems.
"Without those two sides, then what you get is an unbalanced approach to the subject. It shows up in a lot of different ways," Evans contended. "Unless we address both of those sides, then we will not address the whole issue, and we need to address the whole issue."
Although Evans admitted that the racial divide in America will never fully be eliminated, that doesn't mean that the community can't strive to improve the issues as much as they can.
"When the Dallas Cowboys play any other football team, there is going to be 11 other men that will oppose you. That is the nature of the reality. They are going to try to stop your progress. You greatness is in your ability to out maneuver them and still score," Evans said. "So we may never get rid of racism, but that doesn't mean that we can't call plays that still work and be responsible for progressing in spite of that reality, while at the same time, trying to address it."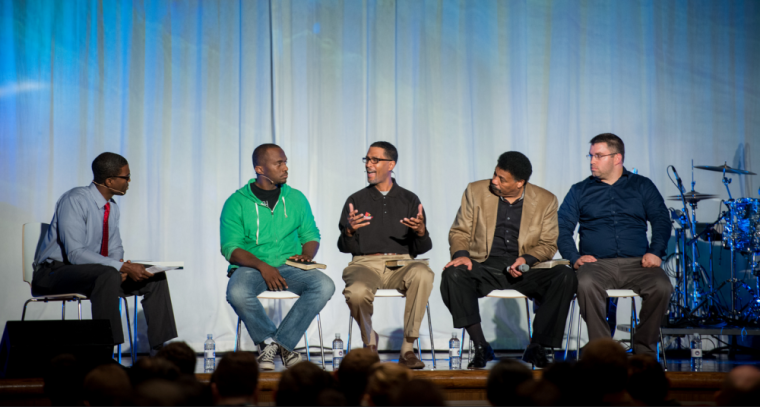 Dean Inserra, a white pastor at the City Church in Tallahassee, Florida, who also spoke on the panel, said responsibility to help bridge the racial gap also lies on the trendy affluent Caucasians who move into inner cities because they think it is cool.
Inserra further explained that one of the problems is that affluent white people, even white Christians, are moving into inner cities for the wrong reasons. Inserra said if more people moving into inner cities would take it as an opportunity to get to know and worship with the struggling urban African-American communities, it would build a more trusting relationship.
Inserra explained that too often many well-off individuals move into cities looking for the "urban" experience, but not looking to fulfill the Great Commission. He added that white Christians who live in the inner city shouldn't be going to church with a congregation full of white people.
"Many people say that the church is the most segregated place in America. I believe that to be true, but what is the result of the that? The second and the third places are the neighborhood and the school," Inserra said. "We need to get back to the mission of the church, and it is to make disciples where people are. If that is urban or suburban or in between, or rural or international, its about reaching people for Christ that live there.
"If you are a white pastor that goes to Seattle because its just so cool and [you] love tofu and bands that nobody has ever heard of before, we mean urban ministry, not Urban Outfitters. [They are] two different things," Inserra quipped. "If you are going to a big city… and everybody in your church congregation looks like you, we are missing the boat somewhere on what is urban ministry because you actually got to reach the people that live there where you are sent."