Church grieves after pastor trips, gets killed by car while crossing street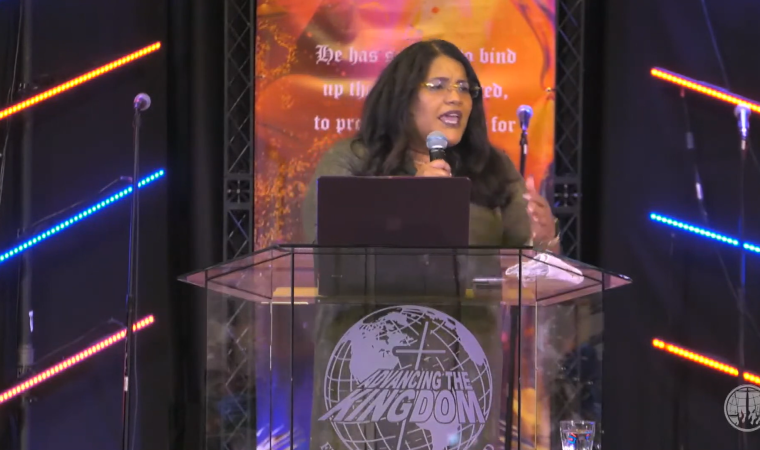 A Brooklyn congregation is grieving after the wife of its senior pastor, who also served as assistant pastor, was fatally struck by a car after she tripped while crossing a local street on Saturday.
Information from the New York Police Department cited by The New York Post identified the assistant pastor as 50-year-old Aracely Courtenay. Police say just before 7 p.m. on Saturday, as she tried crossing East 21st Street in Flatbush, Courtenay stepped into a depression and fell to the ground.
She was hit by a 2015 Toyota Highlander driven by a 58-year-old man who stopped at the scene. She was rushed to the Kings County Hospital Center with head trauma and was pronounced dead. The driver of the vehicle has not been charged.
The accident occurred just a few blocks from the Emmanuel Church of God in the Flatbush section of Brooklyn where Courtenay's husband, Bishop Curt E. Courtenay, is listed as senior pastor.
In a statement on Facebook Sunday morning, the church asked supporters for prayers and privacy.
"Emmanuel Family, it is with a heavy heart, that we share with you the untimely and unexpected passing of our beloved Pastor Aracely Courtenay our 1st Lady," officials said.
"Family at this time we must keep our 1st family in our prayers. Our Bishop, her children Gesai, Curt Jr. and Kayris will need our prayers and strength even more at this time. We ask that you respectfully give them time to process this news and we will ensure we communicate all needed memorial information to you as a family in due time," the statement continued.
"Again, your prayers are most needed at this time for God strength and as a family we will support and love on each other through this."
The church's website described Aracely Courtenay as "a dynamic woman who has a passion for assisting the women of her community."
She spearheaded the Talitha Cumi Women's Ministry.
Outside her ministry, Courtenay worked in property management, coordinating housing for "low and moderate income families, especially for single mothers."
"Her passion for women's issues was birthed during her tenure as a property manager.  Her message is for women everywhere that no matter what difficulties may arise in a person's life, the individual can rise above it," the church's website states.
During the church's worship service on Sunday morning, members openly wept as they worshiped through their grief.
Bishop Joe Nathan Boyd, who preached the sermon, prayed for the congregation to be comforted.
"Just for a moment, look at your neighbor and say, 'I know that your heart is heavy. Your heart and my heart, we can make it,'" he said at the start of the sermon to shouts of "amen!"
"And in the center of our hearts is our Lord and Savior Jesus Christ who constantly looks beyond all our faults and he sees a need in us," he added. "Today we pray that God satisfies that need to remove things out of the way and cause a hard thing to become easy."