Pastor's Ex-Wife Composes 'Christian Erotica' to Help Others 'Save' Their Marriages by Spicing Things Up in the Bedroom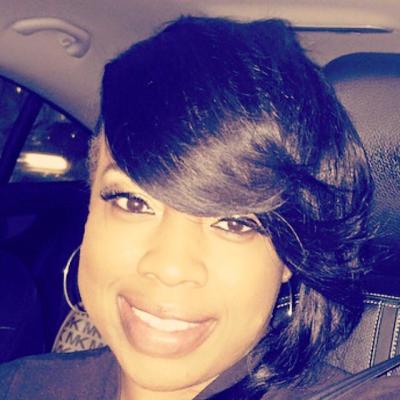 Editor's note: Warning, the content in this article is not suitable for a young audience and might be offensive to some readers.
The Christian Post's editors do not do advocate erotica.
The ex-wife of an Alabama pastor has created her own genre of erotic fiction literature that she has labeled "Christian erotica." She says it's designed to help Christian couples save their marriages.
DiShan Washington, a pastor's daughter, was married at the young age of 16 to a 20-year-old minister who worked at her father's church. Washington told NPR that throughout her marriage, she was misguided by the women in her life who taught her "sex was only for men and not for women."
When her marriage fell apart in 2011 after her husband had an affair, Washington recognized that part of what led to the divorce was that for at least 10 of the 15 years that she was married, she did not do enough to fulfill her husband's sexual desires and her husband did not cater to her sexual desires.
After her marriage dissolved, Washington said she started to understand the importance of embracing her sexuality and keeping things "spicy" in order to keep a marriage going strong.
"It was so liberating when I was learning those moves and we were being so seductive and I felt like another person — this woman who had been locked inside of me for so many years was coming out," Washington said. "That really, before I actually named it Christian erotica, that was really the beginning of the Christian erotica movement with me."
Washington said she was inspired to help ensure other marriages don't suffer the same fate as her marriage had, and began penning fictional novels that underline how important it for women to be open in expressing their sexuality with their husbands.
Since her divorce at the age of 30, Washington has authored a number of books, such as The Preacher's Wifey, Diary of a Mad First Lady, and Diary of a Mad First Lady 2, which is scheduled to be released this year. Additionally, she wrote a screenplay titled "Let's Get It On," which premiered in May 2013.
"How do I get Christian women to remove the stigma that being erotic is sinful or somehow shameful and embarrassing?" Washington had asked herself after the divorce. "That is where it all comes from. One day I just decided that I was going to write a more tasteful version of what I had read in the other books."
But unlike other forms of erotic literature, Washington says that her works of Christian erotica do not promote premarital sex.
"Christian erotica is basically my way of taking what the secular world has perverted and made us feel ashamed of [and make] people focus more on the seduction and not just necessarily the body parts and the language that you sometimes hear when you are watching pornography or you are reading a book," Washington explained. "The other main difference is that all of the characters in my books, as well as in my film, are married. I don't promote premarital sex. My goal is to help save marriages."
Since she began writing and publishing Christian erotica, Washington said some of her own friends have come to her for advice on things like new positions for sex and whether or not it's OK to have sex in other places besides the marital bed.
Although Washington's literary works do not promote premarital sex, she says she finds it hard as a single woman not to act on the sexual temptations she develops while writing sexual novels tailored for married women. She even admits that she had a child out of wedlock.
"I have not allowed myself to tap into it fully. People ask, 'Have you had sex since you have been divorced?' Yes, I had a daughter about a year ago. But there's a part of me that's reserving the fullness of the Christian erotica concept that I teach other people and other married couples to do," Washington said. "I am reserving that for my husband if I should ever get married again. Now, I won't lie to you and say I don't get the urges to go and find somebody to unleash all of this stuff on. I do, but I am able to maintain it because I'm getting a joy and satisfaction out of helping people."