'Pastor's Pastor' Warren Wiersbe, prolific Bible commentator and teacher, dies at 89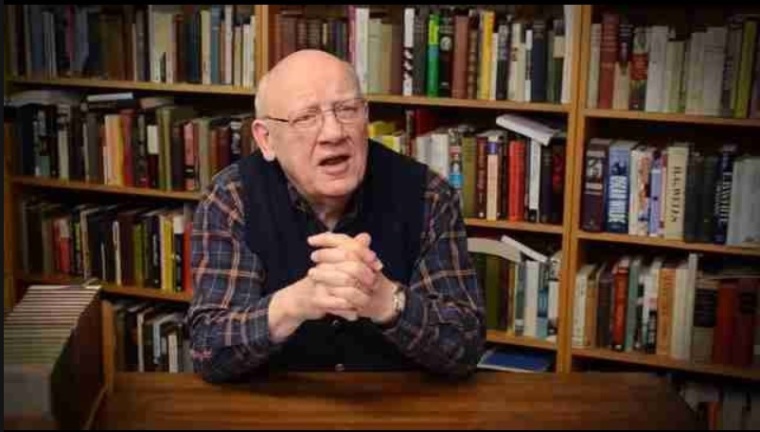 Warren W. Wiersbe, a prolific author and Bible commentator who is credited with influencing thousands of pastors with his work, passed away on May 2 at age 89.
Wiersbe's death was announced by his grandson Dan Jacobsen last Thursday, with Jacobson referring to his grandfather as "a bridge builder."
"When he said it, he meant that he had a knack for filling leadership roles as the interim between giants," wrote Jacobsen. "The bridges I've seen him build are far more impressive. His preferred tools were words, his blueprints were the Scriptures, and his workspace was a self-assembled library."
"Grandpa built bridges from the world of the Bible to the world of today so that we could get to the other side of glory in Jesus."
Many prominent evangelical leaders have expressed their condolences, with Jerry Vines, a former Southern Baptist Convention president who was friends with Wiersbe.
"I first heard Dr. Wiersbe at a Bible conference [in the early 1960s]," stated Vines, as reported by the Baptist Press.
"What I heard him do with Scripture that day changed my preaching forever. He changed me from a topical preacher to a text-driven preacher."
Erwin W. Lutzer, former senior pastor of The Moody Church of Chicago, Illinois, which Wiersbe once led, said that Wiersbe was "a master at connecting with people."
"He would walk down a half hour before the service began to shake hands, ask questions, and find out what the needs of the congregation were," recalled Lutzer in a tribute posted to Moody's website.
"As our paths crossed in subsequent years, Warren always assured me that he and Betty regularly prayed for me and the continuing ministry of The Moody Church."
Daniel Darling of the SBC Ethics & Religious Liberty Commission took to social media to express that he was saddened by the news of Wiersbe's passing.
"Wiersbe had a formative influence on me as a writer and pastor. A long full life of service to the church," stated Darling on Twitter.
A native of East Chicago, Indiana, Wiersbe was born in 1929, becoming a born again Christian in 1945 after hearing a sermon by the Rev. Billy Graham.
He was ordained in 1951 and served as pastor for Central Baptist Church of East Chicago, Calvary Baptist Church of Covington, Kentucky and Moody Church, as well as leadership roles for Youth for Christ International and the Slavic Gospel Association.
A prolific author, Wiersbe wrote approximately 150 books, among them being the "BE" series of expositional commentaries on Bible books. Entries included "Be Basic" for Genesis chapters 1-11 and "Be Courageous" for Luke chapters 14-24.
Wiersbe was active in radio, with sermons of his broadcast on Moody's "Songs in the Night" national radio program and later served many years at Back to the Bible Radio Ministries as a Bible teacher.
His commentaries, radio programs, and books heavily influenced large numbers of preachers, leading many to refer to him as the "pastor's pastor."
"When you learn the joy and the privilege of Bible study, you don't have to be paid to do it. You don't have to be pushed at doing it, and scolded. No, no, no. It's a privilege. It's a marvelous, glorious privilege," said Wiersbe, as reported by The Gospel Coalition.
"You may not see it, you may not know it. But others will know that you're walking in the light. Blessed is the man that God blesses from the Word, because that is going to last forever."