Pastor's son among 9 killed in Army helicopter crash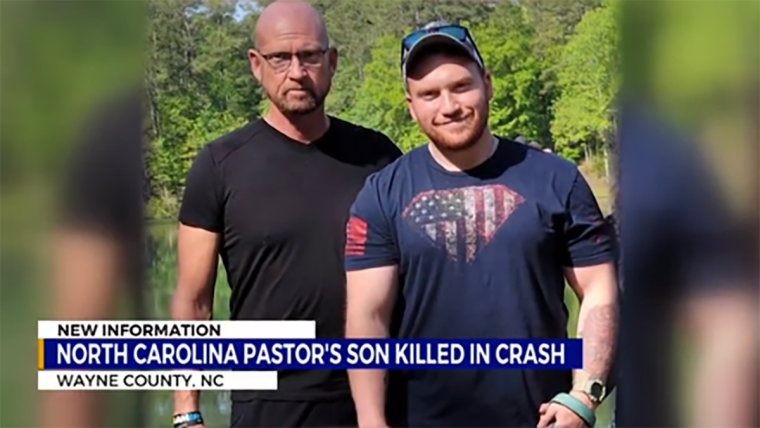 A military helicopter crash in Kentucky has claimed the lives of nine service members, including the 25-year-old son of a North Carolina pastor. "He is my hero and I am proud that God let him call me dad," the grieving father told the media.
Caleb Gore, the son of Pastor Tim Gore, was among those killed in the Fort Campbell Black Hawk helicopter accident in Kentucky last Wednesday, WKRN reported.
Gore, the pastor at Fremont Missionary Baptist Church, said his son was everything a father could possibly wish for. "He is my son. He is my hero and I am proud that God let him call me dad," he was quoted as saying.
"When Pastor Tim heard the news he couldn't believe it, the emotions flooded in," Travis Moore, the pastor at nearby Cornerstone Assembly of God and a close friend of Gore, told CBS 17. "As I've talked to him throughout the day, he's just trying to process everything."
Caleb was known as a loving and wonderful child with a bright future ahead of him, having planned to become a registered nurse and he was taking leadership training.
In honor of Caleb, residents set up a memorial outside Gore's church.
Archbishop Timothy Broglio of the Archdiocese for the Military Services called the tragedy a "grim reminder" of the risks taken by those in the armed forces. "They put themselves in harm's way to defend our freedom, our values, our way of life, and in the process some pay the ultimate sacrifice," Crux quoted him as saying.
Officials believe the accident occurred during a training exercise involving two helicopters flying in formation under night vision goggles.
Pastor Gore recalled that his son was eager to join the Army, enlisting even before completing his studies. He went on to become an airborne medic, with a fervent interest in search and rescue missions.
"If you happened to be wounded on the battlefield, Caleb coming out of that helicopter would be the most beautiful thing you would ever see," the pastor was quoted as saying.
"This is a time of great sadness for the 101st Airborne Division," Maj. Gen. J.P. McGee, commanding general of the 101st Airborne Division and Fort Campbell, said, according to The Hill. "The loss of these soldiers will reverberate through our formations for years to come."
In addition to Caleb Gore, the victims included Warrant Officer 1 Jeffery Barnes, Cpl. Emilie Marie Eve Bolanos, Chief Warrant Officer 2 Zachary Esparza, Sgt. Isaacjohn Gayo, Staff Sgt. Joshua C. Gore, Warrant Officer 1 Aaron Healy, Staff Sgt. Taylor Mitchell, Chief Warrant Officer 2 Rusten Smith, and Sgt. David Solinas Jr.
As the community grieves and heals, Maj. Gen. McGee emphasized their support for the families and friends of the fallen soldiers. "Now is the time for grieving and healing. The whole division and this community stand behind the families and friends of our fallen Soldiers."