Pastor's wife and mother of 6 dies after car is swept away by flash flooding in Indiana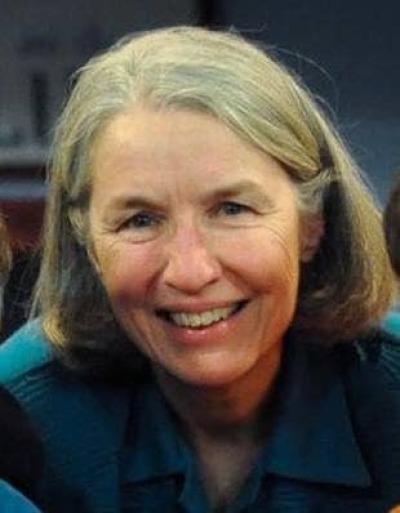 The body of a pastor's wife in southeastern Indiana has been found in a creek after she was reported in danger from flash flooding on new year's eve.
Carol Jackson, the 63-year-old wife of pastor Jerran Jackson at Clarksburg Christian Church in Franklin County and mother of six, has been pronounced dead after her body was discovered by authorities who say that her car was swept away by flooding on Monday night.
Indiana conservation officers discovered Jackson's car and then found her body around 3:30 p.m. on Tuesday in Pipe Creek, according to news station RTV6.
Fellow churchgoers recalled Jackson as being a wonderful and vibrant part of the church community.
"Carol was the light of our church," Carol Holzback told CBS 4.
Another friend of Jackson's, Becky Gault, told the news outlet that Jackson "planted so many seeds of hope" and encouraged everyone to be at church.
Jerran Jackson called police around 6:30 p.m. on Dec. 31 to report that his wife contacted him about how her vehicle was filling with water and being swept away.
According to officials, the search for Jackson involved multiple government agencies and as many as 150 volunteers. Investigators believe that Jackson might have been on a concrete slab when the force of the water pushed her into Pipe Creek.
Family and church members gathered for a prayer vigil at the church on Tuesday night.
"Everybody's in shock," friend Chris Beaumont told WLWT5.  "Everybody's a little bit devastated but prayerful, hopeful, faithful."
Friend Mike Holzback described Jackson as "the Godliest woman I've ever known in my life."
Tammy Sodell recalled that the last text she received from Jackson said: "your kingdom come, your will be done."
"That was Carol," Tammy Sodell told CBS 4. "That [she] wanted the will of the kingdom to be done."
A GoFundMe online fundraiser has been launched to help the Jackson family in their time of need. Thus far, $2,720 has been raised through 38 donations in 18 hours.
"Jerran Jackson not only lost his wife but the day before also lost his father," the GoFundMe page states. "Please send up prayers for the Jackson family."
Nearby Batesville Christian Church has called on its followers on Facebook to pray for the Jackson family and the Clarksburg Christian Church community.
"Please be praying for the Jackson family and Clarksburg Christian Church in the difficult days ahead," a Facebook post reads.
On Facebook, Clarksburg Christian Church describes itself as a "group of perfect sinners that chose and accept Jesus Christ as our Lord and Savior."
A sheriff's office spokesperson praised the volunteers who gave up their new year's plans to look for Jackson.
"It is a blessing to have this community come out in times of trouble," he said.
Jackson leaves behind her husband and six children.