'Paul, Apostle of Christ' Opening Scene Shows Chilling Price Christians Paid in AD 67 (SEE HERE)
'Paul, Apostle of Christ' Opening Scene Shows Chilling Price Christians Paid in AD 67 (SEE HERE)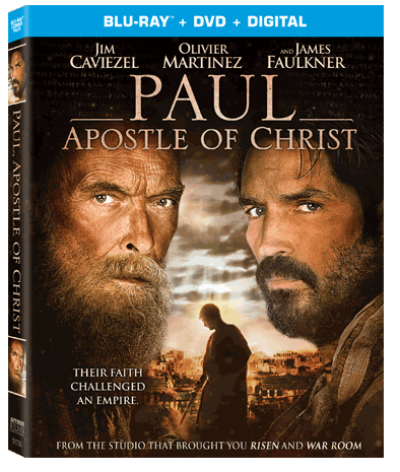 When "Paul, Apostle of Christ" hit theaters in March, it was among the top 10 films at the Box Office during its opening weekend; and now leading up to the digital release June 12, The Christian Post was given exclusive footage of a sobering scene where Christians are seen suffering a terrible fate for their faith.
The biblical epic does not shy away from showing the gruesome fate many Christians had to face in Rome AD 67, and in this exclusive clip, the physician Luke is seen sneaking into Rome to visit his Christian brothers and sisters who are hiding out from Emperor Nero. While entering the city, he sees people burning like light posts in the night.
Historian Tacitus wrote of such Christian burnings in that time. "Mockery of every sort was added to their deaths. Covered with the skins of beasts, they were torn by dogs and perished, or were nailed to crosses, or were doomed to the flames and burnt, to serve as a nightly illumination, when daylight had expired," he described.
See the clip below:
"Paul, Apostle of Christ" brings to life the story of Saul of Tarsus, who was known for persecuting and murdering Christians but went on to become one of the most powerful and important figures of the Church after he encountered Jesus on the road to Damascus.
The movie was filmed in Malta, which is an archipelago in the central Mediterranean between Sicily and the North African coast.
It stars Jim Caviezel ("The Passion of the Christ") as Luke, James Faulkner ("Game of Thrones") as Paul, and Olivier Martinez ("S.W.A.T."), Joanne Whalley ("A.D. The Bible Continues") and John Lynch ("The Secret Garden").
Luke risks his life to visit Paul, who is held captive in a Roman prison under Emperor Nero's rule. But before Paul's death sentence can be enacted, Luke resolves to write another book, one that details the beginnings of "The Way" and the birth of what will come to be known as the Christian church," according to the film's synopsis.To date, the film has domestically grossed $17,560,475.
The AFFIRM Films and Sony Pictures Home Entertainment motion picture will be available on digital June 12 and on Blu-ray + DVD + Digital June 19. The release will include exclusive deleted scenes, behind-the-scenes stories about Luke and Paul's friendship, and Saul's conversion story.
For more information, visit the film's website.