Paula White Clarifies Bakker Show Comments, Says Obama Was Also 'Raised Up by God'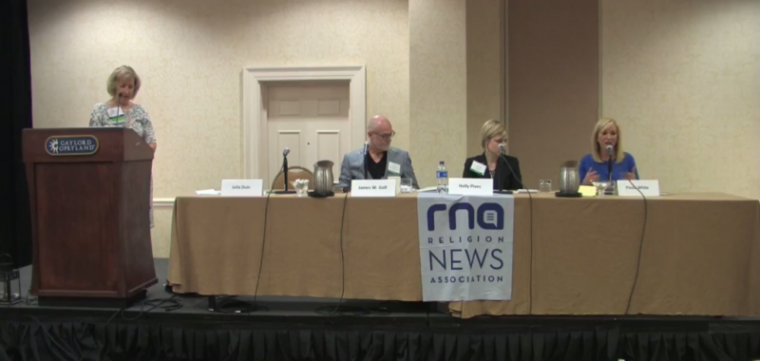 Florida televangelist Paula White, who is President Donald Trump's spiritual adviser, has sought to clarify comments she recently made on Jim Bakker's show in which she said that Trump was "raised up by God."
The senior pastor at New Destiny Christian Center garnered controversy when she said in an episode of Bakker's show last month: "It is God who raises up a king. It is God that sets one down. When you fight against the plan of God, you are fighting against the hand of God."
While being part of a panel on Saturday at the Religion News Association conference in Nashville, Tennessee, White was asked by Jack Jenkins of the liberal website Think Progress about her comments on Bakker's program, specifically if she believed all leaders, including former President Barack Obama, were anointed by God.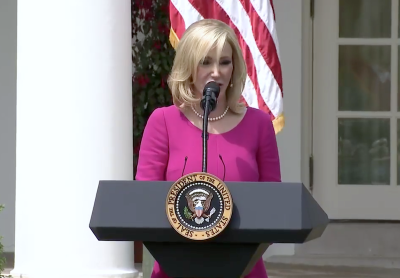 Referring to the question as mentioning "the elephant in the room," White explained that she considered all leaders, including Obama, to be raised up by God.
"I'm a preacher and I got a little fired up and I said some things invariably that I wish I wouldn't have said," responded White, saying she does believe that God establishes all authority.
"I don't believe that just for President Trump. I would believe that for President Obama, I would believe that had Hillary been in."
She added, "I understand that I don't understand all things and what those purposes are. He's a sovereign God. Do I believe that He uses us as people? Yes."
The megachurch pastor also claimed that her comments about people going against Trump as going against the hand of God were taken out of context, a product of television editing, saying it was "three hours of taping that gets edited down to 30 minutes."
"I was talking about prayer and in talking about prayer I was referencing Ephesians 6:12, 'for we wrestle not against flesh and blood' and I was dealing with the different types of prayer," continued White.
"I'm saying ... it wasn't specifically in reference to that, but that in life, even in our own personal life, we find ourselves at times fighting against the hand of God. And I believe that. Like, in other words, we can be a very rebellious and stubborn people, individually, nationally, or corporately."
During the course of the question and answer segment, White was asked if she thought Trump believed in repentance despite past statements indicating the opposite.
"Our president, 100 percent is a Christian who understands to receive by faith in grace the Lord Jesus Christ. He understands repentance," said White, whose relationship with Trump spans at least 16 years.
White also mentioned that as a spiritual adviser to Trump (though she prefers to call herself a "construction worker"), her role is to build bridges and to put "men and women of God, which so far has totaled almost 400" around the president so that he can hear from different views and "things that are concerning to us within our faith community."
"That is the importance to me is to make sure that that door and that access continues for people of faith," she said.
A supporter of Trump during the 2016 election season, White became the first clergywoman to pray at a presidential inauguration.
"We ask that you would bestow upon our president the wisdom necessary to lead this great nation, the grace to unify us, and the strength to stand for what is honorable and right in your sight," prayed White at the Jan. 20 ceremony.
"In Proverbs 21:1, you instruct us that our leader's heart is in your hands. Gracious God, reveal unto our president, the ability to know the will, your will, the confidence to lead us in justice and righteousness. And the compassion to yield to our better angels."
White's comments came as part of a multiday conference sponsored by RNA that was held at the Gaylord Opryland Hotel in Nashville with the purpose of bringing together religion reporters and experts.
In addition to White, the other members of the panel were James Goll, president and founder of God Encounters Ministries, and Holly Pivec, writer at the Spirit of Error Blog. Getreligion.org writer Julia Duin served as the moderator.