Peeping Tom Caught Taking Photos of Women in Target Dressing Room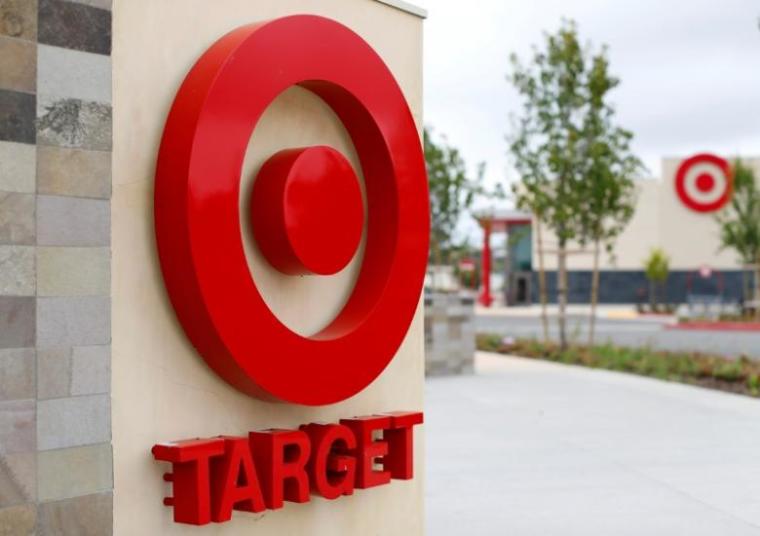 A "peeping Tom" was recently caught taking pictures of women undressing in a dressing room at a Target store in Tennessee.
Local news channel WBIR 10 reports that Leigh Hamby was changing in the women's dressing room at the Target in West Knoxville around 7:45 p.m. last Wednesday when she noticed something odd.
"I was trying on something and I looked in the mirror and saw something under my door and when I looked I didn't know what it was and then it moved," Hamby told the news outlet, adding that she quickly realized what had happened. "Your first instinct is your stomach kinda drops a little bit because it wasn't just passing, it was a little under the door."
"I feel so violated. It's dehumanizing in a sense that someone feels they can come into my dressing room and take something that doesn't belong to them," Habmy continued. "It's a violating and a humiliating feeling."
Although Hamby doesn't recall there being a store employee present to monitor the dressing room area when she walked in, it wasn't long after she realized that someone was trying to take a picture of her that she heard an employee shout at the man.
Store employee Susan Davis told the police that the man she saw kneeling down and taking pictures with his cell phone while Hamby was in the dressing room was a white male with a black hat, burgundy t-shirt and gray shorts, who was around 5'9" and 200 pounds.
"She asked him in that mama bear voice, which I appreciated, 'What are you doing?' and I heard a man's voice say something like 'nothing' or a defensive comment back," Hamby said. "At that point, he took off."
According to WBIR 10, the police report states there was a surveillance video of the incident and that the suspect had been in an out of the women's dressing room for over an hour.
"I observed around five of six other women enter the dressing room during this time, with each time the suspect entering the dressing room and exiting a short time after the females leave," the officer wrote in the report.
Hamby said that it is "heartbreaking" to know that the other five to six women were also violated by the suspect and "have no awareness about it."
"You shouldn't have to worry," Hamby said. "It's just sad."
The incident comes as Target's controversial policy allows for biological men to access women's dressing rooms and bathrooms just by simply stating that they identify as female.
Although opponents of policies that accommodate transgender individuals' public bathroom use have argued that such policies open the door for sexual predators to take advantage of, proponents on the Left have claimed that such an argument is a "myth."
As previously reported, there have been other instances in which sexual predators have been caught taking advantage of Target's policy.
Social conservative advocacy groups like the American Family Association and the Family Research Council have published lists that include a number of incidents in the last year in which people have been caught taking photos, recording video or watching while victims were using bathrooms or dressing rooms at Target and other stores.
"This is exactly like the examples we've been citing for almost a year now of men gaining access to their victims, preying on women and little girls in the bathrooms and changing areas at Target," AFA's Walker Wildmon said in a statement. "This is exactly why Target should reverse its horrible policy which allows men access to women's facilities."
The AFA launched its #BoycottTarget initiative, which has led over 1.4 million people to pledge to boycott Target stores until it changes its policy.
Although Target won't say whether or not the boycott and its policy has affected its business, Target's stock price has dropped from over $80 per share to just over $53 per share in the last year.