Pro-abortion Catholic politicians shouldn't receive communion: Nancy Pelosi's archbishop declares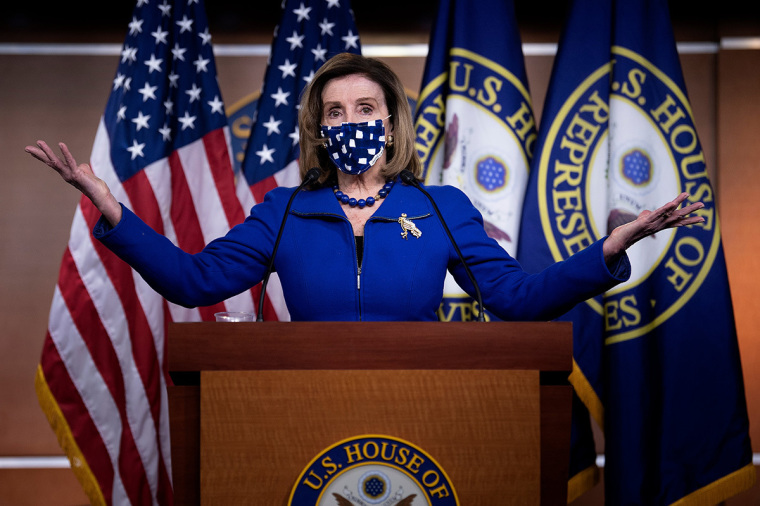 A Roman Catholic archbishop whose territory includes the church that Democratic House Speaker Nancy Pelosi belongs to has recommended that pro-abortion Catholics should not receive communion.
Archbishop Salvatore J. Cordileone of California released a pastoral letter on Saturday that addressed whether Catholics who actively campaign on behalf of pro-choice policies should be allowed to receive communion.
The Catholic Church official directed his comments at figures like Pelosi, who, while being a practicing Catholic, is known for her strong support of legal abortion.
"Your Catholic ideals inspire you in your work to help those who experience discrimination, violence, and injustice, and you deserve the gratitude of your fellow Catholics and our nation for this service. But we cannot empower the weak by crushing the weakest," wrote Cordileone.
"If you find that you are unwilling or unable to abandon your advocacy for abortion, you should not come forward to receive Holy Communion. To publicly affirm the Catholic faith while at the same time publicly rejecting one of its most fundamental teachings is simply dishonest."
In the conclusion of the letter, Cordileone emotionally implored pro-abortion Catholics to reconsider their stance and work to end abortion, stating "the killing must stop."
"God has entrusted you with a prestigious position in society. You have the power to affect societal practices and attitudes. Always remember that you will one day have to render an account to God for your stewardship of this trust," he added.
"And please stop pretending that advocating for or practicing a grave moral evil  —  one that snuffs out an innocent human life, one that denies a fundamental human right  —  is somehow compatible with the Catholic faith. It is not."
The archbishop went on to ask pro-abortion Catholics to "return home to the fullness of your Catholic faith," saying they "await you with open arms to welcome you back."
The question over whether pro-abortion Catholic politicians can be denied communion has been given increased focus in the wake of the election of President Joe Biden.
In October 2019, then-presidential hopeful Biden was denied communion at a mass at Saint Anthony Catholic Church in South Carolina due to his policy stances on abortion.
A Pew Research Center poll released in late March found that two-thirds of American Catholics believe that Biden should not be denied communion, despite his views on abortion.
Pew found a partisan divide over the issue, as 55% of Catholic Republicans thought he should be denied the sacrament, while 87% of Catholic Democrats thought he should not be denied it.
For his part, Bishop Robert McElroy of San Diego stated in February that he felt denying Catholic officials communion over their support for abortion was "very destructive."
"I do not see how depriving the President of other political leaders of Eucharist based on their public policy stance can be interpreted in our society as anything other than the weaponization of Eucharist," said McElroy, as reported by CRUX Now.
In June, the United States Conference of Catholic Bishops will consider a draft document that, if approved, would recommend that pro-abortion Catholic politicians not receive communion.
Even if approved, however, the draft document would only recommend the denial of communion, with local dioceses still being allowed to make their own rules on the issue.