Pennsylvania Port Authority Agrees to Pay $60K to Atheist Group Over Bus Ads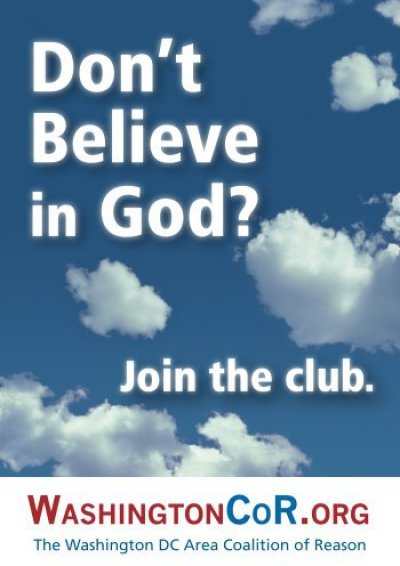 After reaching a lawsuit settlement, the Port Authority of Allegheny, Pennsylvania, has agreed to pay $20,000 plus $40,000 in legal fees to an atheist group that wanted to advertise one of its affiliates on local buses, but was banned from doing so.
According to federal court documents made public on Wednesday, the Port Authority of Allegheny agreed to pay the $60,000 the Washington, D.C.-based United Coalition of Reason. The atheist group had filed a U.S. district court lawsuit against the Port Authority last November, alleging the mass transit agency had violated the group's constitutional rights to free speech when they refused to carry bus advertisements that read: "Don't believe in God? You are not alone." The advertisements were meant to promote the newly-founded Pittsburg Coalition of Reason.
In their lawsuit, the atheist group, with the help of the American Humanist Association's legal arm, argued that the Port Authority had violated their First Amendment rights to free speech by denying the bus advertisements. According to the Tribune Review, the Port Authority had cited its 1998 policy that prohibited noncommercial advertisements from being shown on its buses, but the plaintiffs argued that the bus had previously allowed advertisements for churches, public issue groups and hospitals soliciting volunteers.
The Port Authority did not admit fault in the lawsuit settlement reached Wednesday. Rather, Port Authority spokesman Jim Richie told the Associated Press that the agency chose to settle to avoid further legal fees.
"This was a strategic business decision to avoid further, greater costs and the uncertainty of litigation," he said.
Following the lawsuit, the atheist group will still not be allowed to run its original advertisements. Since November, the Port Authority has revamped its policy to ban all ideological advertisements from being displayed on its buses. The atheist group told the AP that it may apply to run new ads that fall within the agency's narrower ban.
Fred Edwords, national director of the United Coalition of Reason, told atheist blogger Hemant Mehta that the legal fees of his group's attorneys amount to $40,000, and therefore the Port Authority will be paying a total of $60,000 to Coalition of Reason and its attorneys.
Edwords added that it chose to agree to the settlement, instead of proceed with litigation, because the Port Authority's policy change means there will be more fair regulations for all groups in the future.
"Although we still maintain that we were improperly denied the opportunity to run our ad, as originally conceived, under the Port Authority's old rules, the old rules are now gone. So even if the courts allowed our original ad to run, it would merely be grandfathered in as an exception. It wouldn't improve the situation for others."