Pentecostal Preacher's Daughter Sues Restaurant for Rescinding Job Offer Because She Asked to Wear Skirt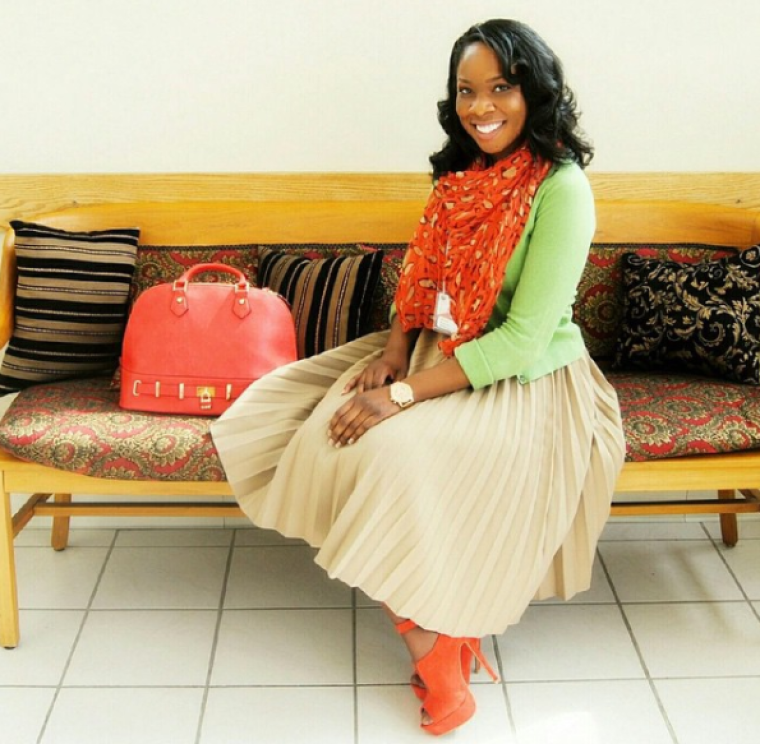 A Pentecostal preacher's daughter has filed a lawsuit against Mississippi restaurant chain Georgia Blue for rescinding a job offer after she asked to wear a skirt instead of jeans due to her religion.
As a part of their modesty guidelines, some Pentecostal denominations, like the United Pentecostal Church, advise women not to wear pants. And Kaetoya Watkins, a Christian minister whose parents Sam and Carla Watkins lead the Archangel Healing Temple Church in Natchez, Mississippi, follows that modesty tradition.
According to the lawsuit filed on her behalf by the U.S. Equal Employment Opportunity Commission on Monday, in October 2015 Georgia Blue selected Kaetoya Watkins to work as a restaurant server.
When Watkins told Georgia Blue of her Apostolic Pentecostal religious belief that women should wear only skirts or dresses and asked for the accommodation of wearing a blue skirt, she was told that the company's dress code requires servers to wear blue jeans. She was advised that "the owner" would "not stray away from" the company dress code.
The lawsuit alleged that the restaurant's reaction to Watkins' request to wear a skirt violates Title VII of the Civil Rights Act of 1964.The EEOC is seeking injunctive relief prohibiting Georgia Blue from discriminating against employees who need religious accommodations, lost wages, compensatory and punitive damages, and other affirmative relief for Watkins. the agency said in a release.
"Most religious accommodations are not burdensome, such as allowing an employee to wear a skirt instead of pants," EEOC Birmingham Regional Attorney Marsha L. Rucker said. "It would have been simple to allow Ms. Watkins to wear a long skirt at work. No worker should be obligated to choose between making a living and following her religious convictions."
Delner Franklin-Thomas, district director of the EEOC's Birmingham District Office, further noted, "Under federal law, employers have a duty to provide an accommodation to allow an employee to practice his or her religion when the employer can do so without undue hardship on the operation of the company. This case shows the EEOC is committed to combatting religious discrimination in the workplace."
J. William Manuel, a lawyer for Georgia Blue, told Fox News in statement that the company did not discriminate against the preacher's daughter due to her Pentecostal beliefs.
The website of the Archangel Healing Temple Church, where the preacher's daughter is also featured, proudly states the tenets of their Apostolic faith.
"Here at Archangel Healing Temple Church of the Apostolic Faith, we are a body of baptized, spirit-filled believers who have committed to accepting, believing, obeying and advocating the Apostle's doctrine and the plan of salvation according to Acts 2:38," they declare.
"We believe that there is one Lord, one faith and one baptism. As a result of studying God's Word and recollecting the acts of the Apostles who were commissioned to start the early Church, we strongly advocate and teach repentance, baptism in the name of Jesus Christ for the remission of sins, and receiving the gift of the Holy Ghost with the evidence of speaking in other tongues as the spirit gives utterance as indicated by the start of the first Church on the day of Pentecost according to Acts Chapter 2," they explain.
Since losing the job at Georgia Blue, Watkins has gone on to get married, start a business of her own — Preacher's Kids Child Abuse Center — and is pursuing a master's degree. She also recently became a mother, according to her Instagram account.