Perry Noble: If You Think Buying Lottery Tickets Will Send Me to Hell, I'll See You There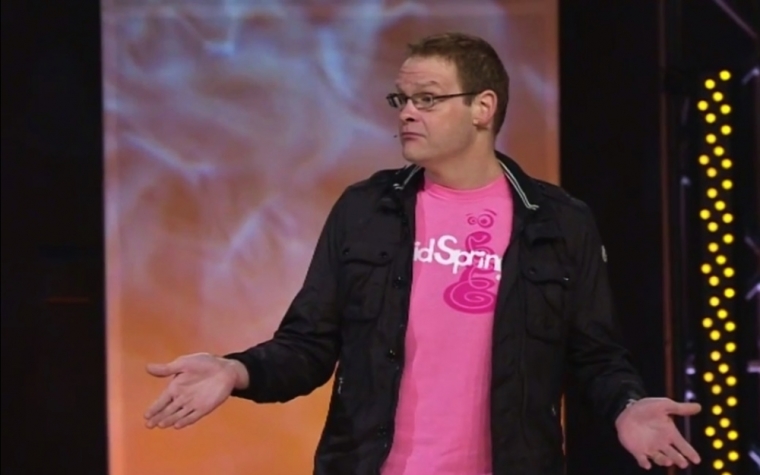 Perry Noble played Wednesday's Powerball lotto, and for him it was no big deal. So when it comes to the debate against Christians — especially pastors — playing the lottery, frankly, the NewSpring megachurch pastor doesn't want to hear it.
"I know, I know — spare me the 'gambling' lectures," writes Noble in a blog post on his website Wednesday. "I remember when the lottery came to SC, Christians lost their mind and began railing about how the anti-Christ was on his way!"
Unlike some spiritual leaders, Noble doesn't frown upon gambling and says it's no different than playing the stock market.
"I would simply ask you, do you have money in the stock market? If so then guess what — you are gambling, you are putting your money into something hoping it will go up."
It might be a waste of time to try to convince the clergyman of any methodology behind maneuvering the markets. "Don't hand me that crap about how it's not a gamble but a sure thing, because I saw people lose their life savings in the recession of 2008!" he says.
For those who argue that lottery winnings are dirty or "pagan" money, Noble counters with an example from the book of Exodus, when the Israelites used goods stolen from the Egyptians to build a tabernacle for God.
For Wednesday's Powerball jackpot, the pastor says he purchased not only one lottery ticket, but 10. "Someone's gotta win it!" he proclaims, and they did.
The $1.6 billion Powerball jackpot drawing yielded three winners who purchased tickets in California, Tennessee and Florida. Each ticket is valued at $528.8 million, according to Reuters.
Despite his jest, Noble doesn't pretend that there are no downsides to gambling. "Is gambling bad?" he asks readers. "Yep, but sex can be as well. Do we get rid of that too?"
The pastor also acknowledges the many pitfalls that can befall those who gamble. "I've heard the heartbreaking stories of people spending their paycheck on lottery tickets and living in poverty."
Nevertheless, the clergyman feels that, for those who allow gambling to ruin their lives, the habit is only a symptom of a deeper issue. "What people do not understand is the mindset of people who do this — it's not the lottery, it's something deeper, and if they did not have the lottery to blow their money on they would find something else."
Just in case Noble is wrong about his position on gambling, the pastor lightheartedly shares his back-up plan.
 "If this [gambling] turns out to be sinful and wrong one day then I promise to tell God 'I'm sorry.' And, if you think this action will send me to Hell, then I'll most likely see you there."