Persecuted Christians Walk 10 Hours in Dark of Night to Escape ISIS, Praise God for Still Being Alive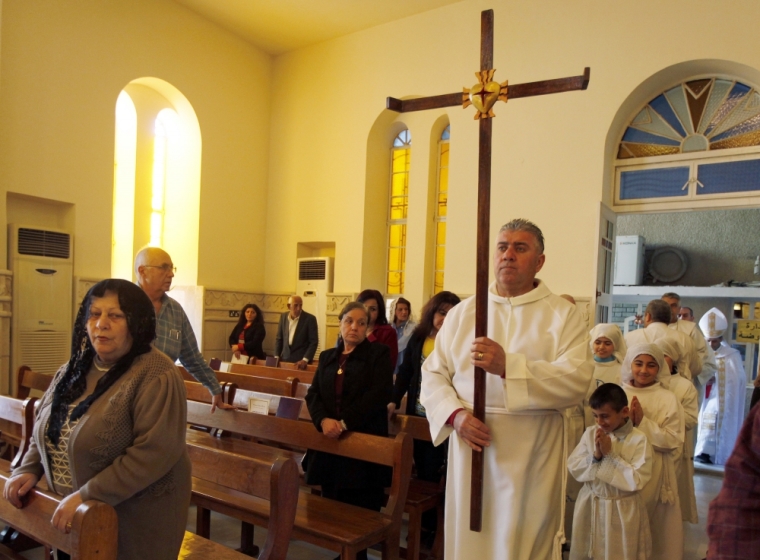 An Iraqi Archbishop says he argues with God "every day" and is failing to understand "what He is doing" in the face of the extreme suffering of persecuted Christians in the region.
"I don't understand what he is doing when I look at what has happened in the region," Chaldean Catholic Archbishop Bashar Warda of Erbil told The Criterion, newspaper of the Archdiocese of Indianapolis. "I quarrel with him every day."
Warda said that over 100,000 Christians and other minorities have sought refuge in Erbil over the past year, fleeing the Islamic State terror group.
"Daesh is evil," the archbishop said, using the Arabic name for the terror group. "The way they slaughter, the way they rape, the way they treat others is brutal. They have a theology of slaughtering people."
Warda credited the airstrike operations carried out by the U.S. and its international allies for so far keeping Erbil out of IS' hands, but noted that the city can also fall, just like Mosul.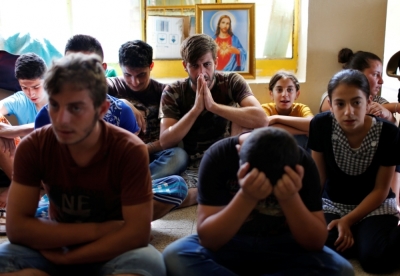 "It's quite possible, but the coalition, led by the Americans, has stopped Daesh from advancing," he continued. "This has given some sense of security to the people. But Daesh is just 40 kilometers (25 miles) from Erbil. It's not far away. Anything could happen."
Warda told The Criterion that at the end, he leaves his worries at the hands of God.
"Before going to sleep, I usually hand all my crises, wishes, thoughts and sadness to Him, so I can at least have some rest," the archbishop added. "The next day, I usually wake up with His providence that I would never dream about."
He praised the numerous Catholic organizations, such as Knights of Columbus, Catholic Relief Services, the Catholic Near East Welfare Association and Aid to the Church in Need, who have helped the Kurdistan region provide shelter, food, medical care and educational services to the displaced.
"(God) did it in a way that a state could not really offer to its citizens in such a situation," he said. "He did it through the church and through the generosity of so many people."
He added that the undaunted faith of the persecuted Christians who come to him strengthens his own faith.
"People come and tell their stories of persecution and how they were really terrified, having to walk eight to 10 hours during the night," the Iraqi archbishop continued. "In the end, they would tell you, 'Thank God we are alive. Nushkur Allah. We thank God for everything.' That's the phrase they end with. That's strengthening, in a way."
Tens of thousands of other Iraqi Christians have fled to neighboring countries such as Hordan, where they are stuck in a state of limbo, with limited ways to provide a living.
The Associated Press reported earlier in August that at least 7,000 Christians from northern Iraq alone have fled to Jordan, but have not been granted permission to work, and have not been resettled to the West.
"We've lost hope in everything," said 67-year-old Hinda Ablahat, who lives with other refugees in a church shelter in Amman, the capital of Jordan. "We've been sitting here for a year and nothing has happened."
Pope Francis has thanked those in Iraq "who took on the care of these brothers and sisters, not turning their gaze away." He has also said that the Christian minorities helping refugees "proclaim the resurrection of Christ by sharing their suffering and giving them aid."