Pharrell Williams Cries When Oprah Winfrey Shows Him the Worldwide Impact of 'Happy' (VIDEO)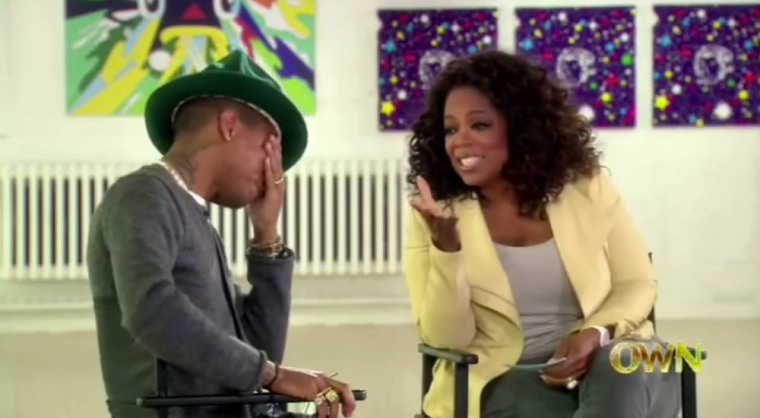 "Happy" has been a smash hit for singer/producer Pharrell Williams, hitting number one in 24 countries and selling over 4.2 million copies in the U.S. and 1.3 million in the U.K. The song is the standout track on the soundtrack for "Despicable Me 2" and the lead single from Williams' second studio album, "G I R L."
All this makes it seem like "Happy" was destined for greatness as soon as the final notes were recorded, but as Pharrell Williams tells Oprah Winfrey on "Oprah Prime," he wasn't sure what he had on his hands. When Winfrey shows him the impact the song has had around the world, he can't help but cry.