Philadelphia Seeking 10,000 Volunteers for Pope Francis' First Visit to the US; Over 2 Million Expected to Attend Pontiff's Closing Mass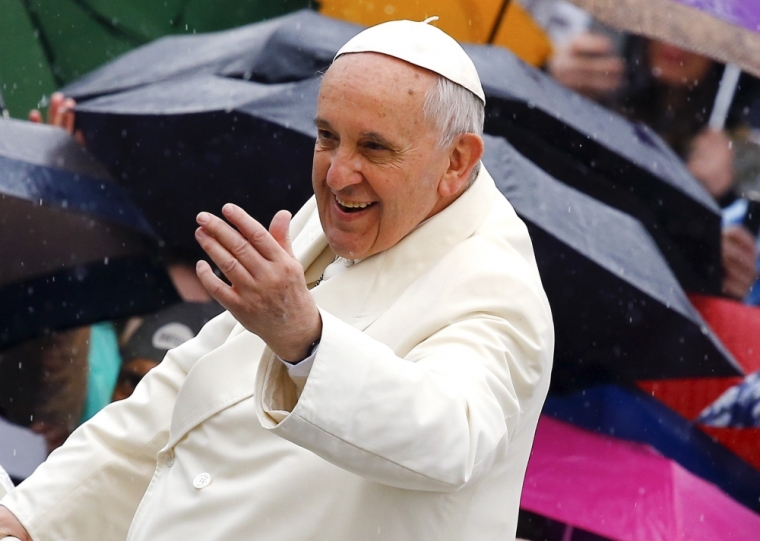 Archbishop Charles J. Chaput of the Archdiocese of Philadelphia has revealed that close to 10,000 volunteers will be needed for Pope Francis' upcoming visit for the World Meeting of Families on Sept. 26 and 27. Two million people are expected to attend the pontiff's closing mass for his first ever visit to the United States.
"First, World Meeting of Families is a very expensive event. Much of the heaviest fund-raising for WMOF is being done by generous corporate and major individual donors, Catholic and non-Catholic alike, because WMOF will be a boost for our whole region. But many parishioners have also asked how they can personally help. And that's a blessing, because we can use all the help that we can get," Chaput said in a statement.
"Second, WMOF will need 10,000 or more volunteers for the event. This is crucial, since volunteers will be the face of the local Catholic community throughout the meeting. Volunteer registration will open soon on the World Meeting of Families website at www.worldmeeting2015.org. All volunteers must be a U.S. citizen, at least 18 years old, and they must complete an online background check," he added.
The archbishop goes on to say that families are also needed to host visitors at their homes; to get familiar with the World Meeting of Families catechesis Love Is Our Mission: The Family Fully Alive; and to register to attend the events.
Francis and other Catholic officials are set to talk about the Catholic approach to marriage, family, and sexuality at the World Meeting.
ABC News reported that organizers expect 2 million people to attend the Vatican leader's closing mass, which is 500,000 more than the population of the entire city.
Francis will be spearheading a number of Catholic initiatives in 2015 focused on supporting the family, with the Synod of Bishops on the family scheduled a month later in October. The Synod will reflect on 2014's meeting, where Church leaders discussed how best to continue presenting the Catholic approach to family issues.
On Wednesday, Francis asked the Catholic faithful to pray for the upcoming Synod.
"The Church needs a prayer full of love for the family and for life," the pope told the St. Peter's Square general audience.
"Because of this, I ask you to pray insistently for the next Synod of Bishops, on the family, so that the Church is increasingly more committed and unified in her witness of the love and mercy of God with all families," he said.