Pirates of the Caribbean 5 Cast Rumors News: Johnny Depp Confirmed, 2015 Release Date Postponed (Trailer Video)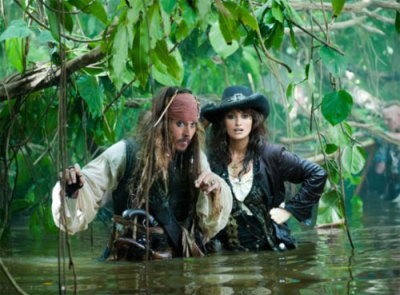 Johnny Depp reprising his Jack Sparrow performance in a fifth "Pirates of the Caribbean" sequel is curently the only thing certain about the latest installment of the Disney action movie.
Originally scheduled for July 10, 2015, "Pirates of the Caribbean: Dead Men Tell No Tales" has been yanked off the calendar and re-listed as "unset," according to Variety.
While shooting is still scheduled to begin in January, there is some speculation that Disney's indecision about committing to release date for "Pirates" may revolve around Depp's recent box office haul.
Earlier this year, Depp starred in "The Lone Ranger." The movie cost $215 million to make but only took home $243 million globally.
In contrast, the first "Pirate" four films were wildly successful. "Pirates of the Caribbean: Dead Man's Chest," the second title, became the first Disney movie to make $1 billion at the box office.
Despite losing two of its main characters, the fourth movie, "Pirates of the Caribbean: On Stranger Tides," grossed close to $250 million domestically.
Here is a mock trailer for the upcoming movie: