Planned Parenthood Aborted 327,653 Babies in 2013, Received Over $528 Million in Federal Tax Dollars
Planned Parenthood Saw Near Record-Breaking $127.1 Million Profit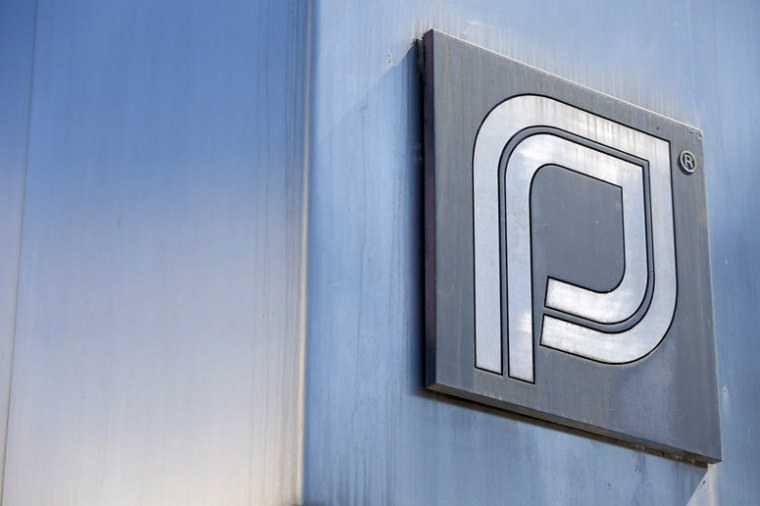 America's largest abortion corporation, Planned Parenthood, recently released its 2013 annual report that shows the organization conducted more abortions than it did the previous year, despite the fact that the abortion industry as a whole is seeing a steady decline in the number of abortions.
The 2013-2014 annual report states that Planned Parenthood Federation of America aborted 327,653 babies in 2013, which is nearly 500 more abortions than the group conducted in 2012.
Although the abortion industry has seen a decrease in profitability in recent years, considering the fact that 73 abortion clinics closed down in 2014 and about 75 percent of abortion cliics in the U.S. have been closed since 1991, Planned Parenthood has seemingly been unaffected by the trend as the report reveals that the organization took in a near-record breaking $127.1 million profit in 2013.
Senior policy advisor for the Christian pro-life activist organization Operation Rescue, Cheryl Sullenger, told The Christian Post that Planned Parenthood has been able to stay out of financial troubles due to the fact that the organization received over $528 million, or $1.4 million per day, in taxpayer funds from the U.S. government in 2013.
"The big picture is that abortion numbers are sinking to record new lows and that is because of the abortion clinic closures," Sullenger said. "Unfortunately, Planned Parenthood has an artificial money stream that comes into their organization from the United States government to the tune of about a half a billion dollars a year."
Although the Hyde Amendment, which was made law in 1976, clearly forbids the federal government from giving any tax dollars to fund elective abortions, Sullenger said that Planned Parenthood is able to receive federal tax dollars because of the the other services it offers.
"They say that the money doesn't go to abortions. It goes to other services," Sullenger explained. "But frankly, it goes into a general fund, and the money gets spent for whatever they need it to be spent for. I think it is disingenuous to say that they have segregated the federal tax dollars."
Sullenger further noted that about 70 percent of Americans oppose using tax dollars to fund Planned Parenthood.
Although Planned Parenthood offers other services like cancer screenings, adoption referrals and contraception services, the report found that abortions made up 94 percent of Planned Parenthood's pregnancy services in 2013.
The report explains that for every one adoption referral Planned Parenthood made in 2013, the corporation performed 174 abortions. Additionally, Planned Parenthood adoption referrals dropped 14 percent that year, while the organization's cancer prevention services dropped by 17 percent. The group's parental care services and contraceptive services also dropped, both by a 4 percentage point margin in 2013.
"In 2013, Planned Parenthood upped the number of abortions they performed to 327,653. Meanwhile, their already limited cancer screenings, prenatal services, adoption referrals, and even contraception services, continue to drop," president of the pro-life nonprofit Susan B. Anthony List, Marjorie Dannenfelser, said in a statement issued to CP. "Planned Parenthood claims to be an altruistic healthcare provider for women and girls, but their bottom line is all about abortion."
Jim Sedlak, vice president of the Catholic grassroots pro-life organization Amercian Life League, told Life News the report indicates that Planned Parenthood isn't in business to help families, but rather to simply make money.
"The new Planned Parenthood annual report shows one thing — Planned Parenthood is all about the money, not healthcare," Sedlak said. "This report demonstrates that Planned Parenthood has hit a roadblock in its efforts to entice the American public to use its so-called health services."