Planned Parenthood, Abortion Clinics Overbilled Taxpayers by Over $130 Million, Report Finds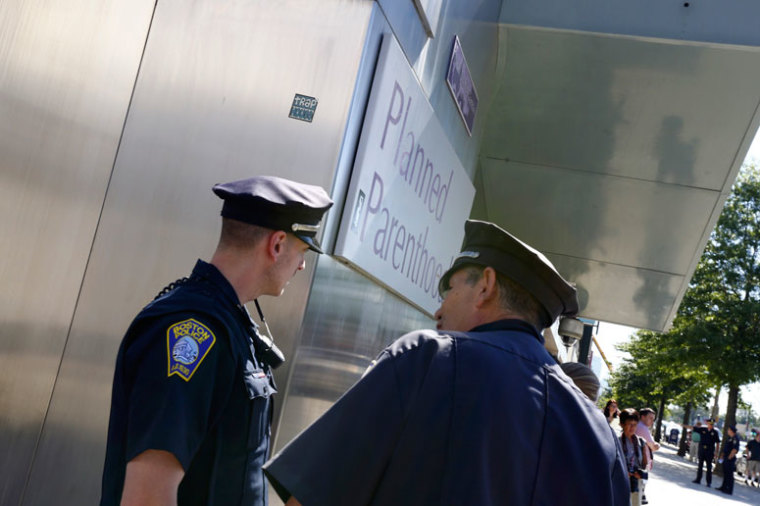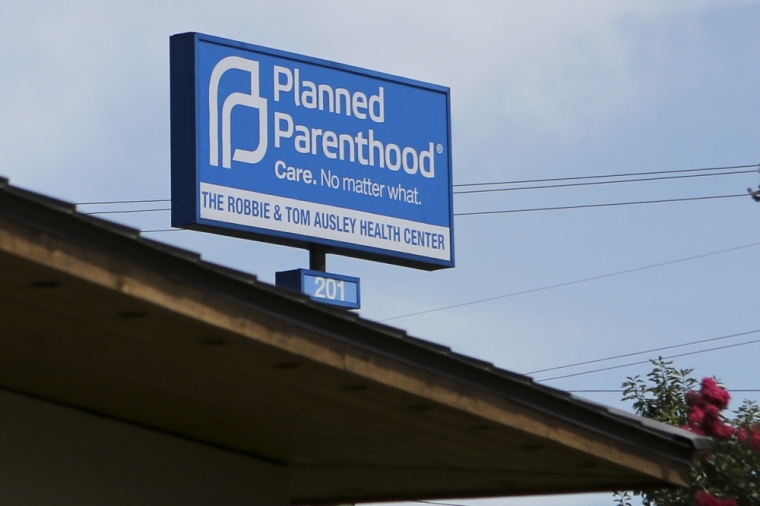 View Photos
A new report that analyzes federal audits of abortion providers details how Planned Parenthood and other publicly-funded abortion clinics' fraudulent overbilling practices have cost federal tax payers at least $130 million.
The fifth annual report that analyzes how the abortion industry is wasting taxpayer money was released on Wednesday by the law firm Alliance Defending Freedom and the education arm of the pro-life lobbying organization Susan B. Anthony list, Charlotte Lozier Institute.
Titled "Profit. No Matter What," the document highlights findings from available audits of Planned Parenthood affiliates and state family planning programs.
The 2017 report, which is authored by Charlotte Lozier Institute senior fellow Catherine Glen Foster, includes new audits on state family planning programs in California, Texas, and Wisconsin and audits of Planned Parenthood clinics in Ohio, Oklahoma, Nebraska and Wisconsin.
"The Nebraska audit found a Planned Parenthood affiliate spending federal funds on abortion expenses in violation of federal and state law," the report explains, which is a violation of the Hyde Amendment banning medicaid funds from being used for abortions.
"Charlotte Lozier Institute and Alliance Defending Freedom's research strongly suggests that Planned Parenthood and its affiliates are engaged in a pattern of practices designed to maximize their bottom-line revenues through billings to complex, well-funded federal and state programs that are understaffed and rely on the integrity of the provider for program compliance."
The report states that the audits provide enough evidence to indicate that "waste by Planned Parenthood affiliates may be widespread" and that "such policies may be the result of, at a minimum, a policy of benign neglect over billing practices organization-wide by Planned Parenthood Federation of America's headquarters in New York City."
According to the report, 51 audits have found "numerous improper practices" that have resulted in "significant Title XIX-Medicaid overpayments of more than $8.5 million to Planned Parenthood affiliates for family planning and reproductive health services claims."
"In combination with the $4.3 million settlement in the Reynolds False Claims Act lawsuit, auditors and investigators have specifically identified Planned Parenthood affiliates as the source of at least $12.8 million in waste, abuse, and potentially fraudulent overbilling and penalties," the report adds. "Former Planned Parenthood employees and others allege many millions more."
The report adds that there are 61 federal audits conducted by the Department of Health and Human Services available on state family planning programs, which found that the federal government was overbilled by at least $123.8 million.
"In the last two years, audits limited in location, time frame, and type of service examined have found overbilling to the federal program of as much as 17.32 percent and 14.58 percent of the federal share of billed costs; other audits have found overbilling as high as 53.93 percent of the federal share," the report explains. "The average overbilling percentage of all family planning program audits is 14.27 percent, higher than the Medicaid overbilling average of 9.8 percent.
"If the difference between these two percentages, 4.47 percent, were applied to the Medicaid program as a whole, it would amount to $42.5 billion in overbilling, and an extra $13.3 billion in waste, abuse, and potential fraud of taxpayer dollars," the report warns.
Specifically, the audits found that clinics have used "unbundling" billing schemes for pre-abortion examinations, counseling visits and other abortion-related services to drive up profits. Additionally, programs have also improperly billed on abortion procedures. The report details 10 different strategies used for overbilling.
"In New York alone during one four-year audit period, it appeared that hundreds of thousands of abortion-related claims were billed unlawfully to Medicaid," the report explains. "Three federal audits specifically identify Planned Parenthood – and only Planned Parenthood – as the problem in state family planning program overbilling."
Another audit uncovered $5.2 million in overbilling from two Planned Parenthood clinics in California.
"Congress should do what the House of Representatives has twice voted to do — end taxpayer funding to Planned Parenthood, the nation's most profitable abortionist, once and for all," ADF Senior Counsel Steven H. Aden said in a statement shared with The Christian Post. "In light of the now-established fact that nearly one in four Planned Parenthood businesses has been implicated in financial fraud or mismanagement, Congress has an opportunity — and obligation — to protect taxpayers."
On Thursday, Speaker of the House Paul Ryan said during a press conference that the House's budget reconciliation bill will again include a provision to strip Planned Parenthood of hundreds of millions of dollars in federal funding.
Considering Republicans have control of both legislative houses and will soon have control of the White House when Donald Trump is sworn into the Oval Office on Jan. 20, pro-lifers in Congress are optimistic about the prospects of finally being able pass legislation into law that defunds a majority of of Planned Parenthood's $500 million in annual federal government funding.
"We did it last Congress. We sent it down to the president and he vetoed it," the chair of the Congressional Pro-Life Caucus, Rep. Chris Smith, R-N.J., told The Christian Post in November. "So, it's been through the traps in terms of parliamentarians. We have precedent. I am very optimistic that we can accomplish that."
Trump has indicated that he supports defunding Planned Parenthood as long as they do abortions and Smith is confident Trump would sign such a bill.