Secret Video Claims Planned Parenthood Used 'Accounting Gimmicks' to Hide Illegal Profits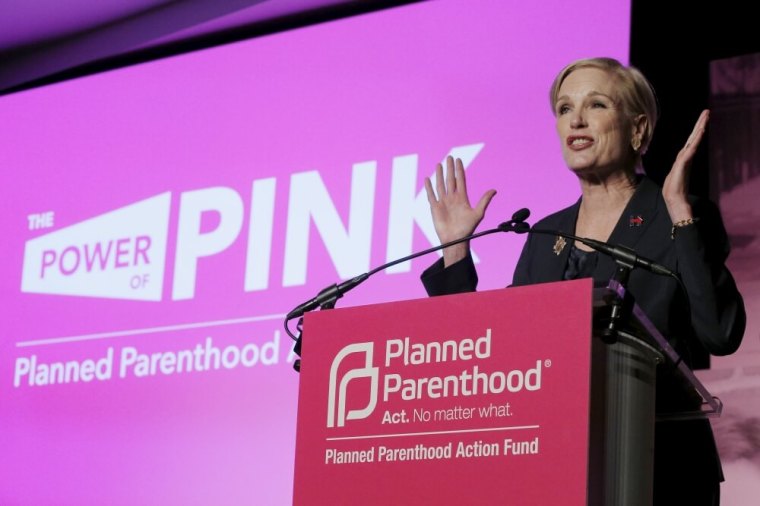 The Center for Medical Progress has released a video that purports to show overlooked evidence that reveals how a Houston Planned Parenthood clinic used accounting gimmicks to disguise its illegal profiting from the sell of aborted baby parts to researchers.
The Tuesday release of CMP's latest video comes two days before CMP's indicted founder, David Daleiden, will present himself in Harris County court to address felony and misdemeanor charges that came as a result of a grand jury investigation into a Houston Planned Parenthood clinic's fetal tissue reimbursement practices.
Although CMP and pro-life supporters believe that CMP's fifth video released last year shows a Houston Planned Parenthood official explaining how the clinic skirts around state and federal fetal tissue reimbursement laws, it was Daleiden and his associate, Sandra Merritt, who were indicted with felony charges last month for tampering with governmental records, while officials from Planned Parenthood of the Gulf Coast were cleared of criminal wrongdoing.
The new undercover video highlights what CMP claims to be "previously overlooked footage" that was shot in April of last year by Daleiden and Merritt at a Planned Parenthood abortion center in Houston and also includes images from fetal tissue reimbursement invoices that were recently obtained through Texas Public Information from the University of Texas Medical Branch.
The video footage focuses on an interview with Melissa Farrell, director of research for Planned Parenthood of the Gulf Coast. While it is a federal crime for anyone to profit off the sell of aborted fetal tissue, the video shows Farrell telling CMP investigators how the abortion provider organizes its invoices for fetal tissue reimbursement into two parts — "administrative fees" and "per consent" charges.
"My department contributes so much to the bottom line of our organization here," Farrell says in the video.
CMP claims that the organization of the invoices in such a manner is a strong indication that the Planned Parenthood clinic uses such an invoicing scheme to make their profits from the fetal tissue transactions not as detectable.
Farrell admits in the video that such an invoicing scheme allows for Planned Parenthood to make money on cases where the abortion didn't yield a usable sample or in cases where the mother changed her mind.
In the video, one CMP investigator tells Farrell that they don't want to create a situation "where it is not financially beneficial for you."
"I'll take you up on that. I'll take you up on that. We definitely want to do that because that's what staff and management need to see, that we are not underwriting any project," Farrell said in response. "And I go to great efforts to demonstrate what the cost, actual cost is for us, to whomever asks, and this is what is budgeted. So, they know, 'Okay, yes,you're covering costs, there's a margin that's covering overhead' or whatever we need just to make sure that everything is covered."
Planned Parenthood invoices that were authorized by Farrell to the University of Texas Medical Branch from 2011 and 2010 appear to show that the two-pronged per consent invoicing approach was used by the abortion provider in those particular transactions.
"The system of accounting gimmicks and dual invoicing for consent payments in place of fetal specimens that Farrell describes in the video bears a striking resemblance to invoices submitted by Farrell on behalf of PPGC to the University of Texas Medical Branch in 2010 and 2011," argues CMP in a statement shared with The Christian Post. 
"In these documents, obtained through a Public Information Act request, two PPGC invoices for the exact same billing period charge $25 per 'Consents obtained,' with a total quantity of 32, and in the same time period charges $150 per 'Consent payment' for a smaller quantity of 25," the statement adds. "This is consistent with a scheme where Planned Parenthood charged $25 to consent abortion patients to supply fetal tissue, and then charged another $150 for each usable fetal specimen that UTMB could procure."
As Daleiden is set to go before Judge Brock Thomas at 9 a.m. on Thursday, Daleiden's lawyer, Thomas Moore Society's Peter Breen, said in a statement that they will ask the judge to dismiss the "baseles" charges against Daleiden and Marritt.
"The charges against Daleiden are legally and factually baseless. David used standard undercover journalism techniques to catch Planned Parenthood staff agreeing to alter abortion procedures to get more intact organs and tissue from aborted babies, presumably without telling their patients," Breen said. "David also caught Planned Parenthood staff discussing how to adjust accounting line items to conceal profits from baby body part transactions."
"Planned Parenthood's lawyers in Houston have now admitted they dreamed up and demanded the charges against David, apparently in order to distract prosecutors and the public from their own bad acts," Breen continued. "We intend to seek to have these charges dismissed at the earliest opportunity."