Planned Parenthood Claims to Fire Employee After Underage Girl Is Told to Experiment With BDSM Sex; Pro-Life Group Says She's Still Working at Clinic
Following the release of undercover videos exposing a Planned Parenthood counselor giving sex advice to an under-age girl by telling her to experiment with BDSM (bondage and discipline/dominance and submission/ sadism and masochism) and look at porn sites, Lila Rose, president of Live Action, announced Thursday that the employee continues to work at the clinic, despite official claims that she was fired.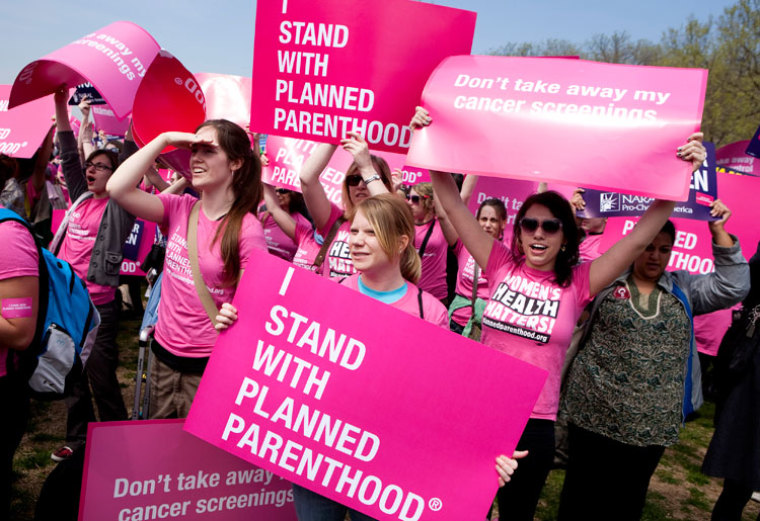 During a Thursday phone call to the Planned Parenthood Midtown Health Center in Indianapolis, Indiana, Rose was told that Megan, the employee who facilitated the teen sex counseling session, is still employed by the clinic.
Planned Parenthood president and CEO Betty Cockrum, however, told the IndyStar that the counselor is no longer employed at PPINK. She also insisted that the sex advice given to the 15-year-old girl "is not indicative of the type of counseling and information clients are provided."
"[T]his video clearly does not reflect our professional standards or training protocols, and this staff member is no longer employed at PPINK," Cockrum said in a written statement.
In a statement shared with The Christian Post, Rose asserted that Planned Parenthood is on damage control by claiming that the counselor no longer works for PPINK.
"You're seeing step one of the Planned Parenthood damage control handbook: the token firing," Rose asserted. "It's always a little strange, because Planned Parenthood tries to have it both ways: they announce terminating the employee for violating 'professional standards,' but never specify what those standards are."
"Meanwhile," she continued, "their BDSM training video remains online, and they continue to list 'resources' that tell kids that torture sex is totally fine. So what exactly did the staffer in our video do to bring the wrath of Planned Parenthood down on her?"
Among the Planned Parenthood materials and videos aimed at teens are regular commentaries by Laci Green, a peer sex educator, who is paid by the organization's Northern New England office to post videos about "kink," BDSM, abortion, birth control, STDs, and an array of sex acts on the organization's "A Naked Notion" website and YouTube channel. Green has declined to respond to CP's past requests for an interview about her videos for Planned Parenthood.
According to the IndyStar, when a call was made to the Planned Parenthood Midtown Health Center, spokeswoman Tammy Lieber declined to "reveal whether the employee was fired or left voluntarily, or when that occurred, due to privacy policies."
The original six-minute video in the series, "Sexed: Planned Parenthood's Dangerous Sex Advice for Kids," is available here, which is also where those who are 18 and older can sign up to watch the full length 17-minute undercover video.
In the video the counselor first starts off by asking the prospective client "intimate partner violence questions," which include asking: "Has anyone ever forced you to do anything sexual you did not want to do?" And "Has anyone ever hit you in the wrong way?"
Those questions were followed by the 15-year-old asking about sex. The counselor then advises her on trying anal sex, describes BDSM in detail, tells the young girl to read the book, 50 Shades of Grey, suggests which porn sites to frequent, and in regard to pain, to "test your limits," as she experiments with her 17-year-old boyfriend.
Rose also disputes Planned Parenthood's claim that the advice given to an undercover investigator posing as a 15-year-old girl — who's younger than the legal age of consent in that state — is not indicative of their standard practices and sexual counseling for teenagers.
"Planned Parenthood is trying to cast our video as a one-off," said Rose, who believes the organization will choose to ignore "the exact same abuses in subsequent videos from additional Planned Parenthood locations across the country," that Live Action will soon be revealing.
Rose also asserts that Planned Parenthood's claims to have fired one employee fail to resolve its "organization-wide problem: their promotion of dangerous sexual activity to teens in their online materials and programs."