Planned Parenthood Nurse Threatens to Tow Pregnant Woman's Car When She Visits Pro-Life Center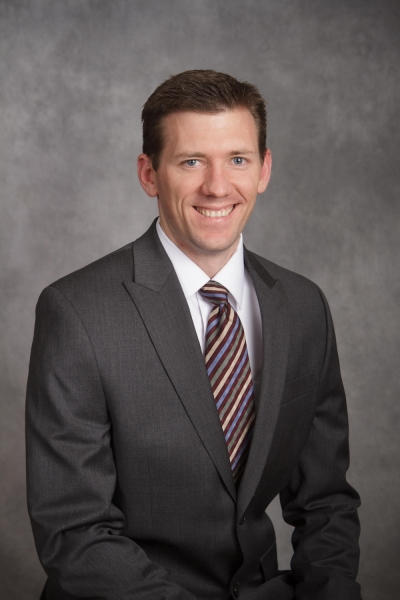 After serving women next door to a now-shuttered abortion business for over 10 years, Angie Thomas and her team at Woman's New Life Center in New Orleans have seen plenty of ugly behavior from an industry that survives on the destruction of human lives.
But if she thought she'd seen it all at the previous location, Thomas was reminded there's still more to see just days after her center relocated across a parking lot from a flagship Planned Parenthood in early October.
A few days before Woman's New Life Center's grand opening at the new location Oct. 26, a woman came into the center after having visited Planned Parenthood. Just after she came through the door, a nurse from the abortion chain followed behind her, threatening that Planned Parenthood would tow the woman's car if she didn't move it immediately.
That interaction doesn't just paint the picture of contrast between Planned Parenthood and Woman's New Life Center, it's exactly why Thomas and her organization moved next door.
"It's been a huge confirmation that we're in the right place," Thomas, who has been involved with the center since shortly after it opened in 2000, said. "Meeting women where they are—literally and figuratively—has been fundamental to our mission for 15 years."
With locations in New Orleans and Baton Rogue — both situated next door to abortion businesses — Woman's New Life Center plays an outsized role as a true women's healthcare provider in its communities.
In 2015, the organization added well-woman care that includes a full range of OB-GYN medical service by hiring on a NaProTECHNOLOGY certified physician. That's another stark contrast to Planned Parenthood, which opened its New Orleans clinic in 2016 with the declared intent to execute 2,800 abortions per year.
Stymied by the state of Louisiana's directing of taxpayer funding away from the abortion giant just after its CEO Cecile Richards cut the ribbon on the new facility, Planned Parenthood has yet to begin aborting babies at the location—and it's also lagging far behind in its non-abortive services.
That fact became clear to Thomas and her communications director, Maria Bruce, during Woman's New Life's move in late September. As they were working on furnishing their 5,800 square-foot clinic, a woman sitting and waiting for the bus next to Planned Parenthood casually asked about the center.
As the staff member gave her a quick run-down of Woman's New Life's medical services, the woman's eyes lit up when she heard that the center offers pelvic exams. She had just been in Planned Parenthood, which didn't offer pelvic exams and instead referred her instead to a New Orleans suburb.
"She goes, 'So you're doing way more than Planned Parenthood,'" the staff member said. "I mean, this is a person who is just sitting on a bench waiting for a bus—no clue what our stance was on abortion, just completely objective."
As previously reported by Pregnancy Help News, the location next door to Planned Parenthood—while certainly strategic—wasn't necessarily in the plans for Woman's New Life Center, until a major donor approached them with a goal to overtake the abortion giant.
Providentially, the abortion clinic that had been next door to Woman's New Life Center since 2006—and which had been aborting babies since 1978—closed down unexpectedly in February of 2016, allowing Thomas and her team to feel more comfortable about moving away from their prior location.
Although Planned Parenthood has yet to begin aborting babies at its location across the parking lot, another abortion clinic—Women's Healthcare Center—is still in operation five blocks down the road from Woman's New Life Center.
Other pro-life centers and medical clinics have established life-saving beachheads next door to abortion businesses all over the U.S., including Connecticut, Mississippi, Kansas City, Baltimore, Southern California, and Florida.
"Pope Francis has encouraged the Church to act as a 'field hospital after battle,' with doors wide open to all in need," Thomas said. "We've strategically located our pregnancy counseling centers next door to abortion clinics to empower women with healthier and more helpful choices. We are bridging the gap to provide all women with authentic care that upholds their dignity across their life span."