Planned Parenthood Throws Pizza Parties, Gives Paid Time Off for Meeting Abortion Quotas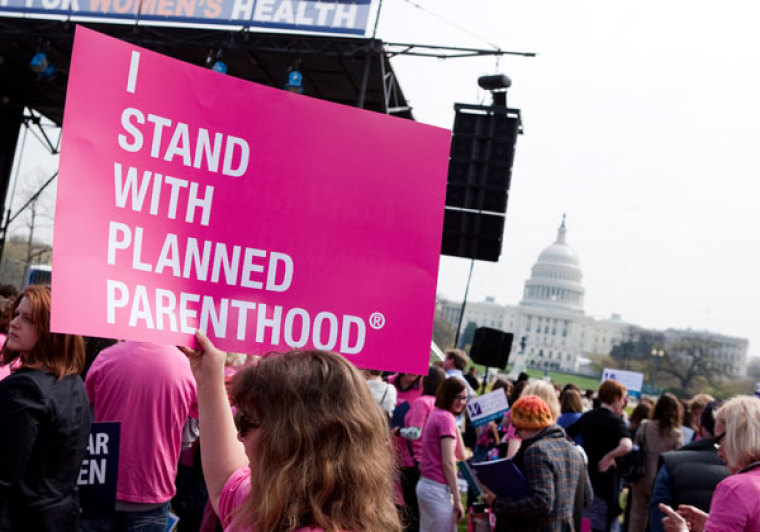 The pro-life advocacy group Live Action has released a new video featuring two former Planned Parenthood workers discussing how the company incentivized clinics to meet abortion quotas and set up "corrective action plans" when they didn't.
The video, which was published on Monday as part of Live Action's "Abortion Corporation" video series launched on Jan. 24, features highlights from Live Action President Lila Rose's interviews with Sue Thayer, a former manager of a Planned Parenthood affiliate in Storm Lake, Iowa, and Marianne Anderson, who served as a nurse for over two years at a Planned Parenthood in Indianapolis.
"I felt like I was more of a salesman sometimes to sell abortions," Anderson told Rose. " We were told on a regular basis that we had a quota to meet to keep this clinic open."
Thayer explained that her clinic and others in Iowa received prizes like pizza parties or lunches with Planned Parenthood "upper management" officials as incentives for employees to do all they can to help the clinic meet its abortion "goal."
"Every center had a goal for how many abortions were done and centers that didn't do abortions, like mine, that were family planning clinics, had a goal for the number of abortion referrals. It was on this big grid and if we hit our goal, our line was green. If we were 5 percent under, it was yellow. If we were 10 percent under, it was red," Thayer explained. "That's when we had a corrective action plan — why we didn't hit the goal, what we were going to do different next time. So, we were really very goal oriented."
Although Thayer's clinic did not perform abortions, she explained that she trained her staff the same way in which she was trained — "to encourage women to choose abortion" and to have their abortions done at Planned Parenthood so that it counts toward the clinics' goal.
She explained that workers at her clinic would pressure expectant mothers to get abortions if they sensed that a patient would have any trouble paying for the cost of raising a child.
"We would try to get the appointment scheduled for the abortion before they left our clinic," Thayer said. "We would say things like, 'Your visit today is X number of dollars. How much are you going to put towards that?' If they said, 'I am not able to pay today,' then we would say something like, 'Well, if you can't pay $10 today, how are you going to take care of a baby? Have you priced diapers? Do you know how much it costs to buy a car seat?'"
Rose pressed Thayer to describe how her clinic was incentivized to secure abortion appointments.
"We would have things like pizza parties. Occasionally, they would say that you can have two hours of [paid time off] if your center consistently hit the goal and were green all the time," she revealed. "Three months in a row, you might be center manager of the month and get to go to Des Moines and have lunch with upper management. So, there were incentives built in. It sounds kind of crazy but pizza is a motivator."
Anderson also offered more on her experience as a Planned Parenthood nurse.
"It was drilled into our heads to answer that phone by the third ring because after three rings, it would transfer to the manager's office and she did not like having to answer those phone calls," she said. "But we were constantly told that we had quotas to meet to stay open. Like I said, I felt more like I was selling abortions sometimes than treating people."
Live Action launched a $500,000 digital ad campaign to push the video series to the American public. Videos produced in the series include "Ultrasounds for Killing, Not Care at Planned Parenthood," "Planned Parenthood Managers: Ultrasounds for Abortions, Not Care," "The Prenatal Care Deception" and the latest video, "Planned Parenthood's Abortion Quotas."
Live Action launched the video series and ad campaign to put pressure on Congress and lawmakers to consider a measure to strip Planned Parenthood of most of its over $500 million in annual federal funding.
"Planned Parenthood doesn't have quotas for adoptions. It doesn't have quotas for prenatal care. But quotas for abortions? Absolutely," Rose said in a statement. "Planned Parenthood makes a profit off women in the midst of their most difficult experiences and incentivizes ​its staff to take the lives of children in the womb with pizza parties, paid time off, ​and lunches with upper management.​ It's time to redirect our tax money toward local health clinics that actually provide real care to women, instead of to Planned Parenthood, a corporation focused on upping ​its abortion numbers."
Live Action's latest video comes after other former employees have spoken out about the existence of abortion quotas at Planned Parenthood clinics.
Abby Johnson, who worked at a clinic in Texas for eight years before leaving Planned Parenthood in 2009, told The Christian Post last year that Planned Parenthood even fired employees if clinics could not meet abortion quotas.
"Every service that Planned Parenthood provides leads back to abortion. People always talk about the services that they offer, why do they offer that? Do they want to reduce the abortion rate?" Johnson asked. "No, absolutely not. If they wanted to reduce the abortion rates, they wouldn't impose abortion quotas inside their facilities."
"They will fire employees and there are monetary bonuses for directors if you meet your quota," Johnson, who now advocates for abortion workers to leave the industry, explained. "If you don't meet your quota, people get fired and you don't get your big bonus. That lends itself to coercion and manipulation in clinics since there are monetary benefits by meeting that quota."
Johnson was asked if Planned Parenthood would fire employees after one month of not hitting quotas.
"There is not an exact formula. It depends on the clinic," Johnson said. "In our facilities, we lost 5 percent of our workforce because, overall, our facilities were not meeting that quota. After probably about two to three months they started cutting people. So, we lost 5 percent."
Johnson, who authored the 2011 book Unplanned: The Dramatic True Story of a Former Planned Parenthood Leader's Eye-Opening Journey across the Life Line, also told CP in 2014 that the clinic employees were rewarded with pizza parties if they met their abortion quotas.
"We were rewarded in some ways — if we met our quotas, we'd have a pizza party or the COO would come down and take us to lunch or something like that," she said.