Congress Looks to Protect Freedom of Doctors, Hospitals to Refuse Aborting Babies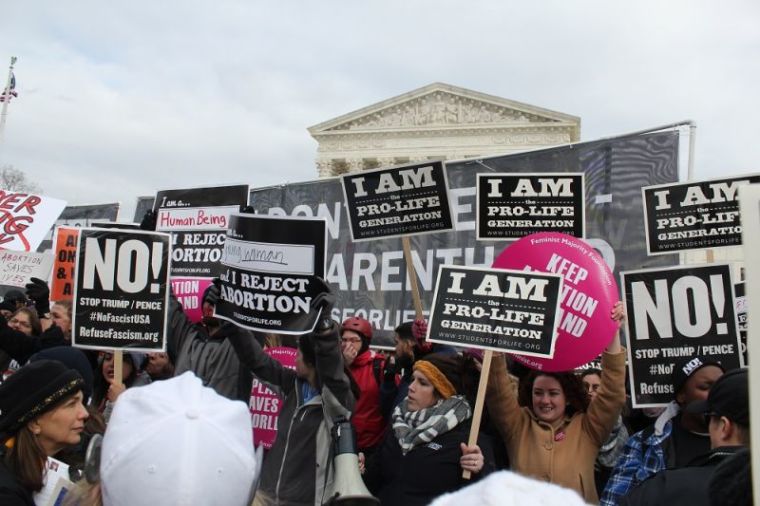 Legislation that would protect the rights of doctors, faith-based health care providers and religious institutions to refuse performing or covering abortions without fear of government consequence was introduced in the House and Senate on Friday.
Sen. James Lankford, R-Okla., and Reps. Diane Black, R- Tenn., and Jeff Fortenberry, R-Neb., re-introduced the Conscience Protection Act, a measure passed by the House last year, in their respective houses.
Specifically, the Conscience Protection Act protects health care providers, health care professionals and entities from being penalized by federal government agencies over their refusals to conduct or provide insurance coverage of abortion.
The bills come as some Catholic hospitals have been sued by pro-abortion groups like the American Civil Liberties Union, who argue that doctors and hospitals should be forced to violate biblical teachings and take the life of an unborn child. They argue that by not providing abortions, health care providers are restricting access to women's health care.
Additionally, the bills come as churches in California are subject to a 2014 statewide mandate that requires all health care plans offered in the state to cover abortion as a "basic health service."
"The Conscience Protection Act will ensure that health providers have the ability to defend their religious or moral beliefs without fear of discrimination," Lankford said in a statement. "This bill is needed to give health care providers the right to provide medical care without violating their deeply held beliefs. Americans have very different views about abortion, but we should not force anyone to participate in it or provide coverage."
In a statement, Black asserted that being an American means that people should have "the freedom to live by the dictates of one's deeply held beliefs at home, at work, and in the public square."
"But too often today, pro-life Americans are denied that same opportunity," Black stated. "With states like California and New York enforcing abortion mandates in state insurance coverage and instances of health care workers like Cathy Cenzon-Decarlo being forced to violate their beliefs on the dignity of life as a condition of keeping their job, Congress is compelled to act."
Fortenberry added that laws forcing people and institutions with moral objections to be complicit in abortion shows that "this most cherished American principle is under assault."
While the bill passed the House last July by a vote of 245-182, the measure did not receive a vote in the Senate last session, although it was introduced by Lankford in May.
The legislation is just one of a number of pro-life measures that conservative lawmakers are hopeful will pass through the Senate and be put on the desk of President Donald Trump, who has vowed to support pro-life measures like banning abortions after 20 weeks of pregnancy and codifying bans on taxpayer funding of abortion.
Pro-lifers are most optimistic about their chances of being able to strip America's largest abortion provider of its over $500 million in annual federal funding by using the budget reconciliation process to repeal major components of Obamacare and defund Planned Parenthood with a simple majority.