Planned Parenthood's Cecile Richards Compares Abortion to Slavery in Georgetown Speech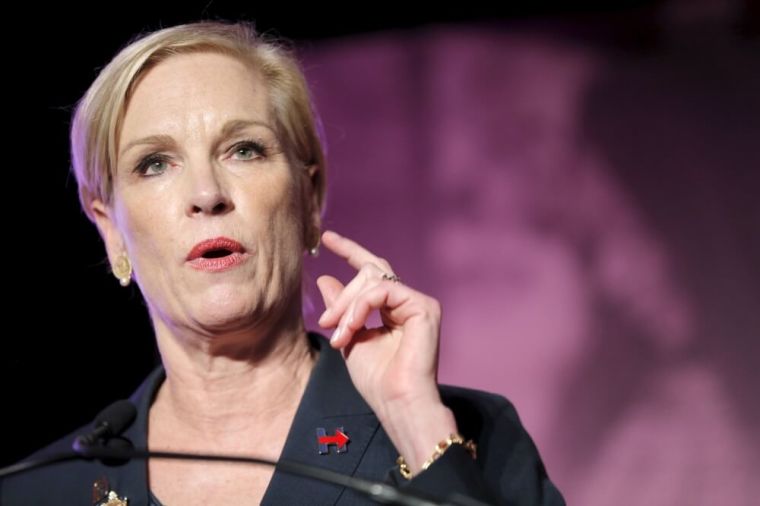 Planned Parenthood CEO Cecile Richards equated her controversial Wednesday visit to Georgetown University, the nation's oldest Catholic college, and the fight for so-called reproductive rights with the nation's fight to end slavery and racism.
Richards, whose visit to the Jesuit school came under much scrutiny from the Archdiocese of Washington and the pro-life community, was invited to speak by Georgetown's student-run Lecture Fund and addressed an invite-only room full of pro-choice students.
However, members of the student group Georgetown Right for Life were able to obtain an audio recording of Richard's speech and ensuing question-and-answer session, which was obtained by The Christian Post through Students for Life of America.
Richards began her speech by thanking the Georgetown students for being "the kind of folks that can listen to people even if they don't agree with them."
"Based on my Twitter feed, I know there are a lot of folks who didn't want me to speak today. So thanks for showing up," Richards said. "But it is sort of appropriate, in a way, because I think every bit of progress that we have made in this country and we make as a people in the world is because there are people willing to speak out even when it is unpopular. It is especially relevant because most times, more often than not, it has been young people leading the charge. I was thinking back at some important moments at our history."
Richards continued by explaining how former Georgia Congressman John Lewis faced firehoses and police dogs in Selma, Alabama. She also talked about how college students across the South participated in sit-ins at lunch counters.
After expounding on the "courageous fight for immigration rights" by people who entered the United States illegally, she applauded the Georgetown students for pushing the school's administration to "grapple" with the school's history of slavery and racism.
Richards, who heads an organization that performes more than 320,000 abortions every year, argued that today's fight for "true equity" deals with abortion.
"Our history with race in America is something that we all have to address, including Planned Parenthood," she said. "It's important that we understand our collective history and the legacy that it leaves on those that are still living in an unjust system. Lack of access to healthcare and reproductive rights is a result of many factors — race, gender, sexual orientation, geography and immigration status. In order to build true equity in America we have to address it all."
"I do believe that systems and governments change when people stand up and confront injustice, especially when it is controversial," she added.
Later in the speech, Richards praised Planned Parenthood founder Margaret Sanger, who has been accused of being racist and using eugenics to eliminate people groups she thought to be "inferior races."
As Planned Parenthood celebrates its 100th birthday this year, Richards told the Georgetown community how lines for Sanger's first clinic in New York City would stretch down the street.
"It is kind of interesting now to see these sepia-toned photos and from day one, there were women lined up down the block pushing baby strollers with babies on their shoulders," Richards said. "Ten days later, an undercover cop who was posing as a mother busted Margaret and threw her in jail."
In the question-and-answer session, Richards shook off a question from a pro-life student, who asked about the Guttmacher Institute's finding that 94 percent of Planned Parenthood's pregnancy services are abortions.
Although the Guttmacher Institute was founded by former Planned Parenthood President and former Vice President of the American Eugenics Society, Alan F. Guttmacher, Richards asserted that Guttmacher Institute is not Planned Parenthood and insinuated that the pro-life student "came up" with the numbers.
"The Guttmacher Institute is not Planned Parenthood, but I appreciate, you know, whatever statistics you come up with," Richards said.