Planned Parenthood's southeast chapter names first nonbinary, black CEO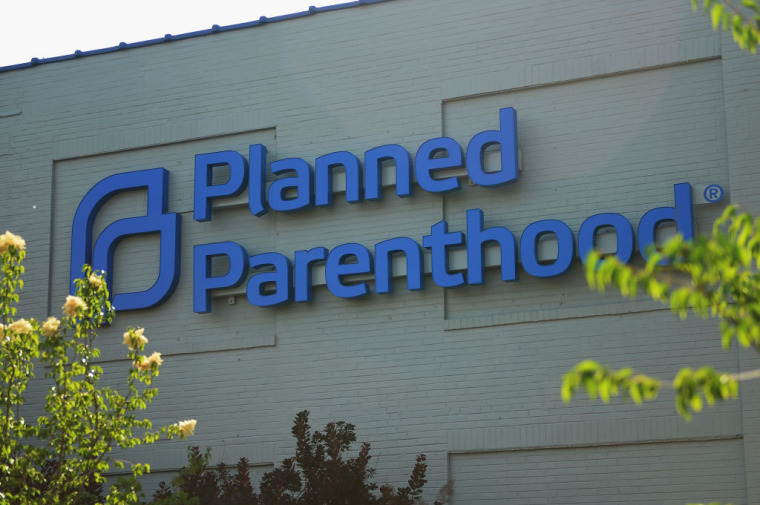 Planned Parenthood Southeast has appointed its first nonbinary racial minority to serve as president and CEO as the regional abortion provider has lost ground since Roe v. Wade was overturned in June 2022.
PPSE announced Tuesday the appointment of Carol McDonald, a biological female who uses they/them pronouns, as head of the regional chapter.
McDonald joined Planned Parenthood of Georgia in the 1990s, working on political mobilization efforts before joining the national staff of Planned Parenthood Federation of America in 2006.
She took a leave from the organization to manage political and surrogate relations for Hillary Clinton's 2008 presidential campaign. After rejoining Planned Parenthood, she moved to Washington in 2009 to join its national political office, spending the next decade lobbying for abortion access. 
"It is only fitting that my journey with Planned Parenthood has come full circle. I began my journey as an organizer in the South, laying a foundation for the work to come," said McDonald in a statement.
"As a proud, devoted organizer, and a queer non-binary person raised in the South, I not only plan to bring my lived experiences to the table but the lived experiences and voices of all those continuing to do the work and build this movement."
PPSE Board Chair Evelyn Reynolds and Vice Chair Karen Doolittle commend McDonald's "passion and experience."
"Through their work at Planned Parenthood and as a small business owner creating innovative social impact strategies, Carol's experience as a leader fighting for women, girls, trans folx, and gender-expansive people is exactly what PPSE and the reproductive health movement need," said Reynolds and Doolittle in a joint statement. 
McDonald's appointment comes as many southern states have passed more restrictions to legal abortion access after the U.S. Supreme Court ruled in June 2022 that abortion is not a constitutional right, striking down the precedents of the 1973 Roe v. Wade and the 1992 Planned Parenthood v. Casey decisions.
The high court ruled states can ban abortions before fetal viability. 
"The Constitution makes no reference to abortion, and no such right is implicitly protected by any constitutional provision," wrote Justice Samuel Alito for the majority.
"Roe was egregiously wrong from the start. Its reasoning was exceptionally weak, and the decision has had damaging consequences. And far from bringing about a national settlement of the abortion issue, Roe and Casey have enflamed debate and deepened division."
Several states have enacted laws limiting access to most abortions. These policies have led to the subsequent closure of many abortion clinics. Planned Parenthood announced in May that it was cutting as much as 20% of its staff as part of an organizational restructuring.
The news of staff cuts prompted an outcry from multiple union chapters within Planned Parenthood, who in May released a joint statement condemning the staff layoffs.
"PPFA's leadership claims that the organization's restructuring, and the layoffs it entails, is in service of state affiliates and of the movement for reproductive freedom — yet they are pushing out some of our movement's brightest minds," stated the unions earlier this year.
"This comes at a time where reproductive freedom is in jeopardy and when our members are struggling under difficult economic conditions, especially in our core locations of Washington, D.C., and New York City."
The unions asserted that Planned Parenthood employees "have families to support, loans to pay, and health to tend" and that they "deserve more than empty claims of equity and of supporting our futures."