Polar Vortex 2019: Four Christian ministries caring for 'the least of these'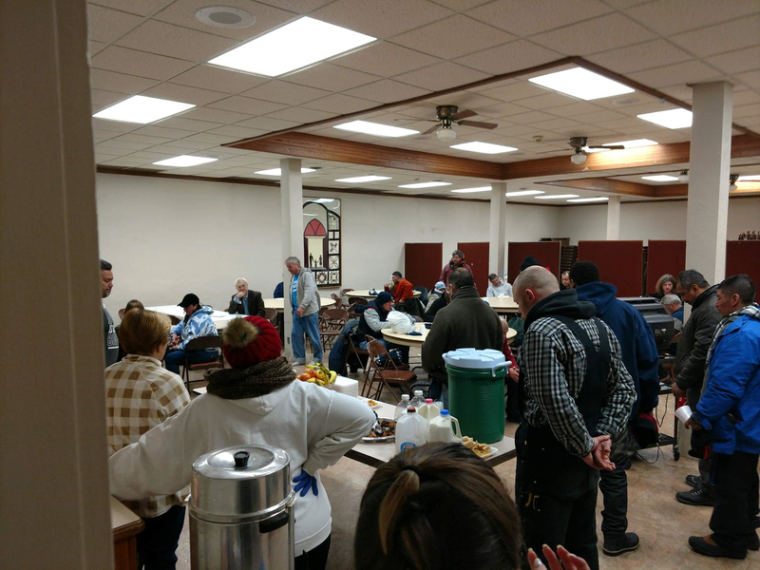 House of Restoration
House of Restoration, a Christian nonprofit in Elgin, Illinois — a region hit by a blast of polar air that sent temperatures plunging to -23F — operates an emergency warming shelter in the basement of First United Methodist Church.
House of Restoration Community Outreach Director Lucy Gomez told The Christian Post that right now, the warming center is averaging 45 people a night and is open to anyone in need.
"We've been hit very hard with the cold weather, so I think we've been on several straight weeks already," she said. "We're being the hands and feet of Jesus, making sure these people don't freeze and die, because that's a very real concern in this climate."
Gomez told CP she's been working round-the-clock to ensure the emergency center, which usually opens when temperatures reach 15 degrees or lower, runs smoothly.
"We have three shifts where volunteers come and we prepare pastries, hot cocoa, coffee, soup, and juice because these people are freezing," she said. "These people have nowhere else to go; they're going from one place to another until one finally opens."
Before each meal, a member of the staff will pray with visitors, thanking God for the food: "We're here to be a blessing, to make sure that they hear the Gospel," Gomez said. "We want to make sure they know it's Jesus watching over them, and Jesus is the reason we do this."
Gomez, who with her husband pastors a local church along with caring for their 6-year-old son, said that sometimes, it can be difficult to mobilize the Church to serve the "least of these."
"I always say, the first ones that should come forth are the servants of God because that's what Christ called us to do," she said. "Just as He preached the Gospel, bringing the Word and serving and feeding, that's what He called the Church to do. If we're not showing the love of Christ, we've lost it. It's so easy for the Church to become comfortable and stay within their own four walls, but we're called to be an active Church and bless those around us."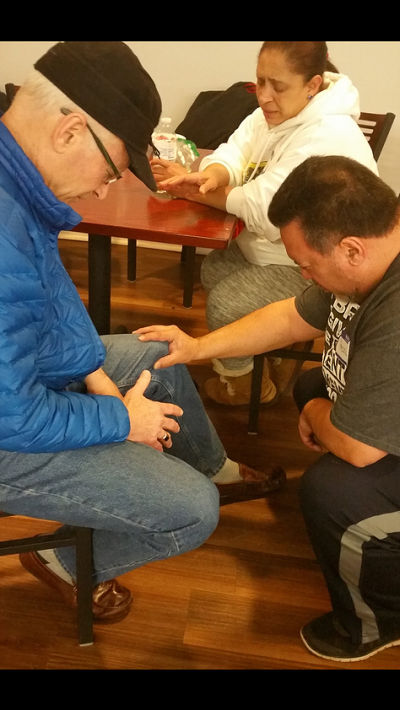 But Gomez said that in recent days, the outpouring of support from the local community has been nothing short of miraculous, with dozens of people volunteering and donating food, clothing, and other necessary items.
"It's been such a blessing because all of the shifts have been filled," she said. "We knew when this cold weather hit that there would be a desperate need. We've seen people come to Christ as a result of our work; we've seen salvation and people give their lives to the Lord, and then we continue to work alongside those families. That's what the Gospel is about, and that's what we're called to do."
Gomez, who took over the House of Restoration in 2014, encouraged the wider Church community to see the frigid temperatures as a chance to come together and serve those in need: "Our calling as Christians is to be active in our communities and bring the message of the Gospel," she said. "He's calling His people. If people are sleeping, they're not going to be listening."
Despite spending countless hours ministering to the hundreds of individuals coming through the doors of the emergency warming center, Gomez said her desire to serve never wavers.
"At 3 a.m., my husband said to me, 'Lucy, why do we have so much energy?'" she said with a laugh. "Humanly, it's simply not possible. My strength is in the Lord. God is our strength; He's the one that sustains us and wakes us up with strength and allows us to be His hands and feet."