Police Reviewing Death of Pastor's First Wife After He Killed Daughter Then Himself
Police Reviewing Death of Pastor's First Wife After He Killed Daughter Then Himself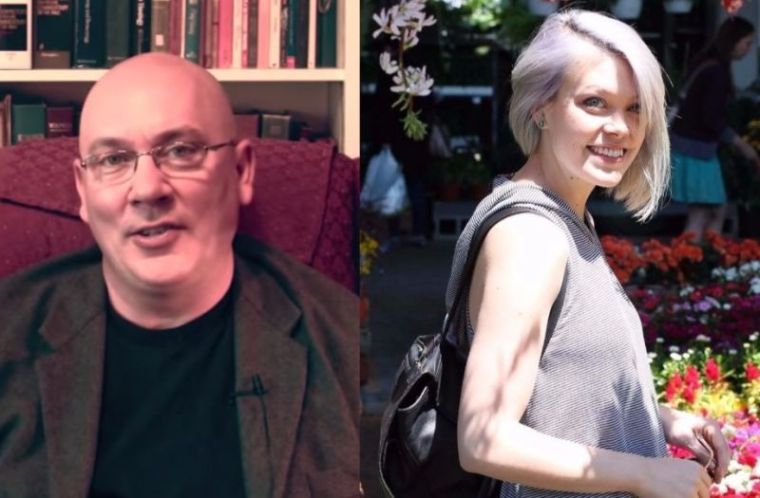 Maine State Police are reexamining case files from the 1993 death of the first wife of a troubled pastor who snapped and killed his beloved 27-year-old daughter then himself the same day he was released from a rehab center and just days after his most recent wife served him divorce papers.
Police say the pastor, Daniel Randall, 56, had served as the lead pastor at First Congregational Church in Bristol, Rhode Island, for 12 years before resigning in December 2014 for personal reasons.
After completing a 90-day program at the Liberty Bay Recovery Center in Portland last Tuesday, he left the center at 10 a.m. Dec. 8, bought a shotgun, then drove to his home and killed his daughter, Claire, 27, just before 2 p.m. She was found dead in the bathroom of their family home in Hebron, Maine, with multiple gunshot wounds. Pastor Randall's body was found on the porch of the home with an apparent self-inflicted shotgun wound to the head. His estranged wife, Anita, who had served him with divorce papers earlier, and their son, Gabe, were not at the home at the time of the shooting.
According to local news station WPRI, the tragedy has forced Maine State Police to reexamine another tragedy that befell Randall's family on July 3, 1993, when his first wife, Greta Randall, died after falling from a cliff at Two Lights State Park in Cape Elizabeth, Maine.
Greta was six months pregnant at the time and the child died a day after she passed.
"Detectives have asked Cape Elizabeth Police and the Medical Examiner's Office for any reports they have on the 1993 death of Randall's first wife, Greta, at Two Lights State Park in Cape Elizabeth on July 3 of that year," state police spokesperson Stephen McCausland told WPRI.
He noted, however, that they did not have current plans to open the death investigation.
"State Police have no plans to reopen that death investigation at this time, but are reviewing the investigative reports," McCausland said.
Greta Randall was the biological mother of Randall's two oldest children, Molly and Claire.
Maine State Police told WPRI that Randall had become estranged from his second wife, Anita, as well as his two adult daughters and teenage son. He reportedly did not have a key to the family home in Hebron and had entered through the garage.
Zachariah Smith, a former parishioner of Daniel's from his days at First Congregational Church, said the murder-suicide did not reflect the man he knew.
"I'm filled with incredible sadness as I got home from my morning routine. Steph came through the door early, didn't look to happy. My former pastor and dear dear friend, for some awful and unknown reason, took his own life today. What's worse is he took his daughter's life as well.
"This was a wonderful man who helped so many people, but somehow failed to help himself. We need to be vigilant around the people we love, especially during tough times like the holidays. I love you and will miss you Dan Randall, may the Lord have mercy on your soul. I will be praying for Anita, Molly and Gabe Randall and I ask you all to do the same," Smith wrote on Facebook.
In a joint statement to WGME on her passing, friends of Claire Randall remembered her as "a feminist, passionate about social justice, and never afraid to speak her mind."
Her friends who noted that she was a gifted musician said she was fluent in Italian and loved Italy, her cats, and her boyfriend, Gabe Gordon.
"She loved her family and friends, and we love her back, fiercely, forever," they said.