Polish Catholics Demonstrate Along 2,000-Mile Border to Protest Secularization, Islamization in Europe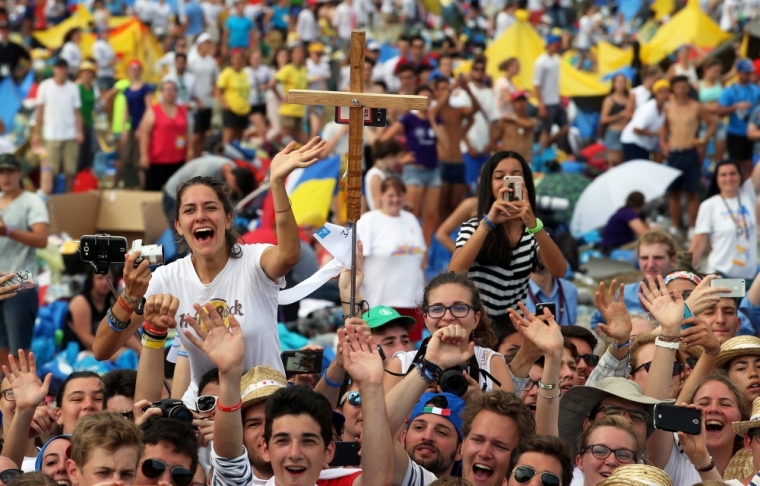 Thousands of Catholics in Poland got together along the country's borders during the weekend and formed human chains to pray for God's protection against the increasing "secularization" and "Islamization" of Europe.
The participants gathered at various points along the 2,200-mile border with Germany, the Czech Republic, Slovakia, Ukraine, Belarus, Lithuania, Russia and the Baltic Sea, for the "Rosary at the Borders" event Saturday, which coincided with the Feast of Our Lady of the Rosary, Agence France Presse reported.
Krakow Archbishop Marek Jedraszewski called on Catholics to pray "for the other European nations to make them understand it is necessary to return to Christian roots so that Europe would remain Europe."
Over 90 percent of the country's 38 million citizens are Roman Catholic.
"The key objective of this manifestation is to pray for peace," Archbishop Stanislaw Gadecki, head of the Polish Episcopal Conference, was quoted as saying.
The organizers noted how Christian fighters, under orders from the pope, fought the 1571 naval Battle of Lepanto against the Ottoman Empire to save Europe from Islam, according to The New York Times, which noted that the event was planned by a lay organization, the Solo Dios Basta Foundation, or God Alone Suffices.
The prayer rally was also endorsed by Polish church authorities, with 320 churches from 22 dioceses taking part, according to The Associated Press.
Prayers took place at some 4,000 locations, according to the organizers.
"During the prayer, I was at the Chopin airport in Warsaw, and there were so many people that they were pouring out of the chapel," Rev. Paweł Rytel-Andrianik, spokesman for the Polish Bishops' Conference, stated. "This was an initiative started by lay people, which makes it even more extraordinary. Millions of people prayed the rosary together. This exceeded the boldest expectations of the organizers."
Rytel-Andrianik called it the second-largest prayer event in Europe after the 2016 World Youth Day.
Prime Minister Beata Szydlo tweeted an image of rosary beads with a crucifix and sent greetings to all the participants.
Halina Kotarska, a 65-year-old participant, was quoted as saying, "Islam wants to destroy Europe. They want to turn us away from Christianity."
Krzysztof Januszewski, another participant, stated: "In the past, there were raids by sultans and Turks and people of other faiths against us Christians. Today Islam is flooding us and we are afraid of this too. We are afraid of terrorist threats and we are afraid of people departing from the faith."