Poll: For First Time, Majority of Americans Want Ground Troops Sent to Fight ISIS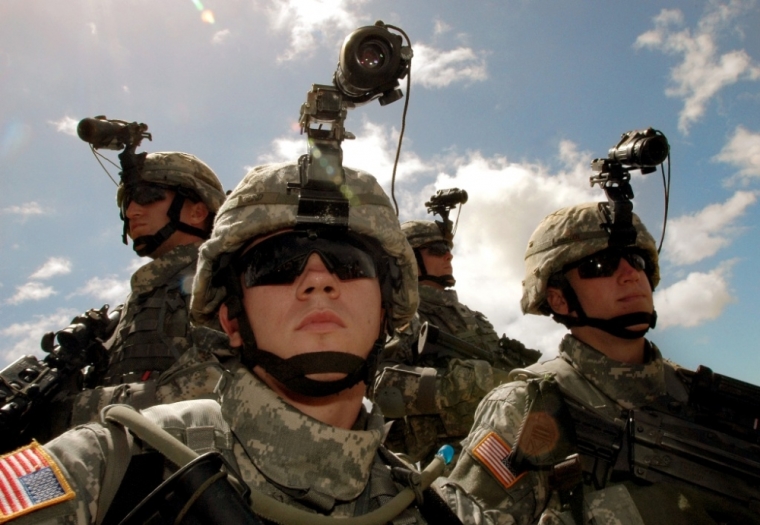 A CBS News poll has found that for the first time since the U.S. began military operations against ISIS, the majority of Americans want ground troops to be sent to fight the terror group.
"With concern about ISIS growing, support for the use of U.S. ground troops in the fight against ISIS has risen. For the first time, a majority of Americans (57 percent) favor the U.S. sending ground troops into Iraq and Syria to fight ISIS," the report states.
"In October, Americans were divided (47 percent favored and 46 percent opposed), and in September these numbers were reversed (39 percent favored and 55 percent opposed)."
The military campaign against ISIS, named "Operation Inherent Resolve," has so far conducted airstrikes against the terror group's targets across Iraq and Syria. The U.S. and its allies have also been arming and training local forces who've fought back against the spread of the jihadists.
President Barack Obama has repeatedly said that America will not be sending any ground troops into the region to fight ISIS.
Back in August, Obama said that the American government will be "working with our international partners to provide humanitarian assistance to those who are suffering in northern Iraq wherever we have capabilities," but said that that will happen "without committing combat troops on the ground."
Earlier in February, the president asked Congress for new powers that will facilitate the continued battle against the jihadists.
Concerns in the U.S. over ISIS have been steadily rising, and the survey found that 65 percent of those who responded said that they view the terror group as a major threat. Among political lines, 86 percent of Republicans agreed that ISIS is a major threat, along with 61 percent of Democrats, and 57 percent of Independents.
As for sending ground troops, most Republicans, at 72 percent, supported the possible move. Democrats and Independents were more split on the issue, with 50 percent and 53 percent supporting, respectively.
The poll surveyed 1,006 adults, with the sampling error at plus or minus 3 percentage points.
Concerns about ISIS abroad are also mirroring growing concerns in the U.S. about the influence of Islam. A LifeWay Research poll last week found that one in three Americans fear that Islamic Shariah law could be applied in the U.S.
The poll followed news that the first known Islamic Tribunal court opened in Texas, though the mayor of the city of Irving denied that it has gained any legal power.
"ISIS has stirred an odd religious debate in America today," said Ed Stetzer, executive director of LifeWay Research. "In a nation that has long espoused religious freedom, Americans are thinking long and hard about the kind of society Islam fosters — especially the more radical groups that say they are Islamic — and whether Shariah law would ever be adopted here."