Polygamist Says 'It's About Marriage Equality;' Threatens Lawsuit Against Montana If Officials Deny Marriage to 2 Women Amid Supreme Court Ruling on Gay Unions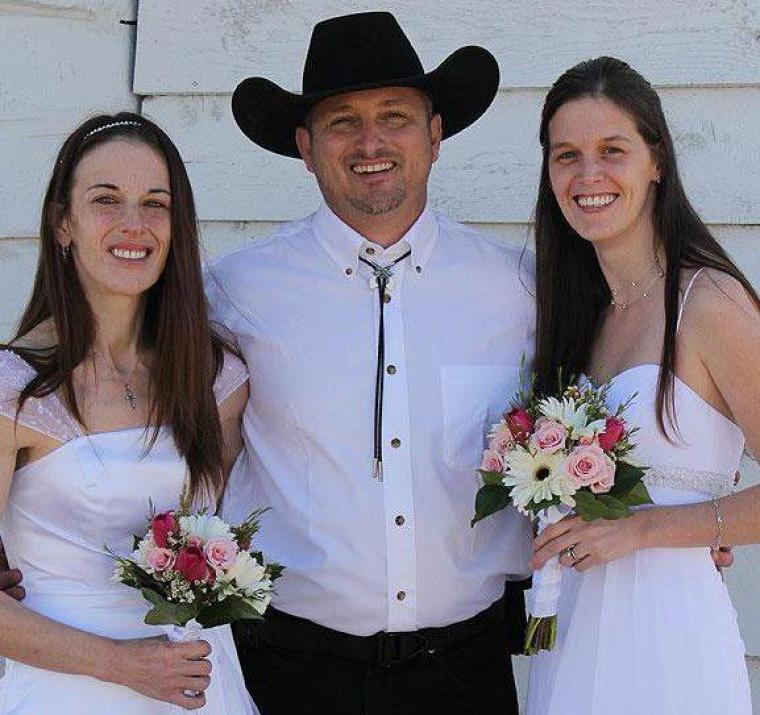 A Montana polygamist who was excommunicated from the Church of Jesus Christ of Latter-day Saints said earlier this week that he plans to file a lawsuit against the state if it denies his application for a marriage license with his second wife.
Nathan Collier, who once starred on TLC's "Sister Wives" alongside his two wives Victoria and Christine, applied for a marriage license at the Yellowstone County Courthouse in Billings on Tuesday with hopes of legally marrying his second wife, Christine. His decision to do so came last week after Chief Justice John Roberts' dissent on gay marriage, which raised the issue of plural marriage following the U.S. Supreme Court's legalization of same-sex marriage.
On June 26, the Supreme Court ruled 5–4 in Obergefell v. Hodges, which declared state-level gay marriage bans unconstitutional.
"It's about marriage equality," Collier, 46, told The Associated Press on Wednesday. "You can't have this without polygamy."
Collier's application was reportedly denied by county clerk officials; however, Yellowstone County Chief Civil Litigator, Kevin Gillen, said he will review state law before giving him a formal response next week. Collier said he plans to file a lawsuit should his application be denied by Gillen and added that he's already reached out to the American Civil Liberties Union of Montana regarding legal representation.
"I think he deserves an answer," Gillen said while emphasizing that regarding polygamous marriage — "the law simply doesn't provide for that yet."
While Gillens and Collier did not respond to The Christian Post's requests for further comment on Thursday, the latter posted a message on his Facebookpage, saying: "All we want is legal legitimacy. We aren't asking anybody for anything else. We just want to give our marriage and our family the legitimacy that it deserves."
Collier, who describes himself as "conservative" and a "former Christian," owns a refrigeration business and legally married his first wife, Victoria, 40, in 2000 and later fell in love with Christine, who he married in a religious ceremony in 2007.
The trio, who share seven children together, previously hid their polygamous union and their decision to go public led to Collier being excommunicated from the Mormon community.
"My second wife, Christine, who I'm not legally married to, she's put up with my crap for a lot of years. She deserves legitimacy," he insisted.
Bigamy is illegal in Montana and is punishable by a fine of up to $500 or six-months in jail.
Collier and his wives are said to be in the process of courting a third wife.